The one thing that amazed everyone who touched this guitar...it must weigh 5 lbs at the most!!! It feels like a toy.....right up til you slap that first chord on it!!! I had a lot of guys who normally dont play tele style guitars come up to me saying they may have to rethink that!! LOLOL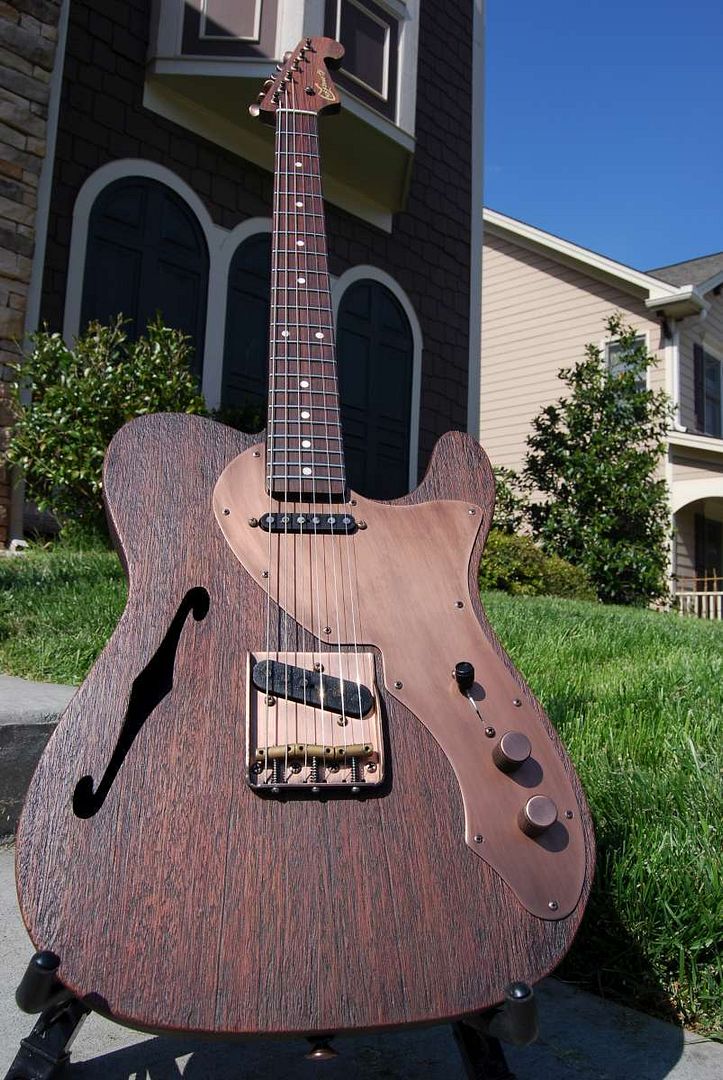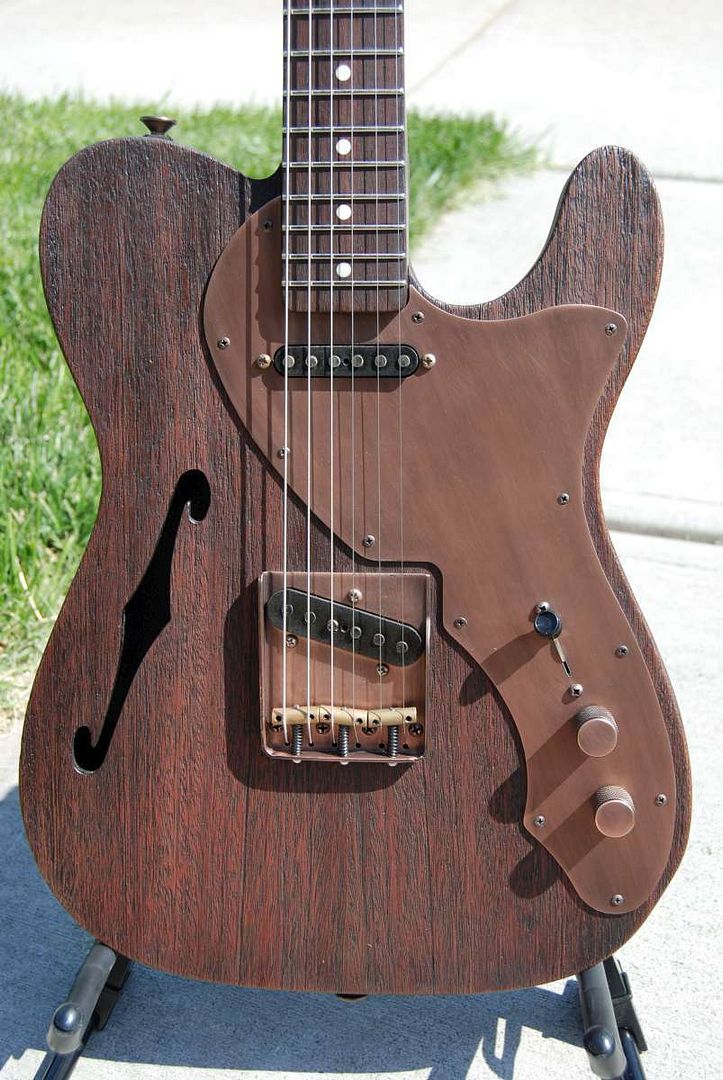 THe copper is just NUTZ!!!!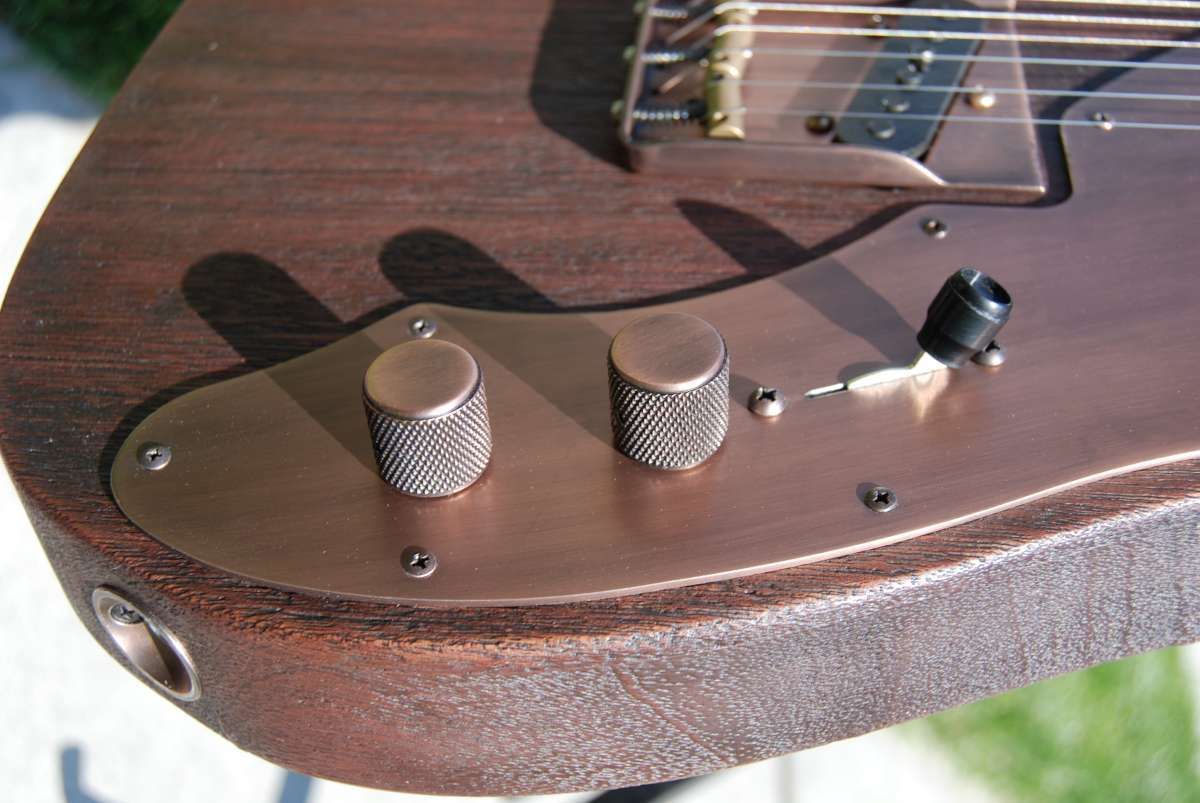 Killer looking backplate!!