Just thought that I would give a shout out to my friend Matt Phillips of Bunkman Guitars.
http://www.bunkmanguitars.com/
We met quite a few years ago now through actually a Youtube video that Matt put up of him playing his relic'd Washburn SS 80 replica. I was like...woah..here is this guy building tributes to one of my all time favorite guitars. The Washburn Steve Stevens signature series produced at the Washburn Custom Shop in Illinois for basically only a few months short of a year. That year being 1993.
My saga began in 1993 when a SS fan since 1984, I was reading in Guitar World about a new signature guitar being produced for Steve by Washburn guitars. I was aware that he had left Hamer guitars, for reasons that I later discovered, but frankly had heard of Washburn through Nuno, who had his N4 guitars out for a few years by then. Also the vintage Washburn & Healey who produced classic acoustic guitars. I had also seen Paul Stanley models and Leslie West playing Washburn's.
If you care to read my article about the signature series SS guitars @
http://www.vintagewashburn.com/Electric ... evens.html
you will discover my story and the story of SS and his brief tenure with Washburn.
Steve's career with Hamer which lasted from the early eighties until 1990 produced many fine guitars, though the all were neck through designs with the exception of the last SS signature model.
The last model was never officially a signature model that was for sale to the public. The Hamer Centura did make it into a limited production as a bolt on neck design. The gap between the Centura and the originally developed SS-3 models was very broad.
SS always had, at least through his Hamer years including the SS-1 and the SS-2 a strict specification that is his playing preference. He liked Original Floyd Rose tremolo equipped guitars, that were flat mounted to the bodies for the ultimate in vibration/tonal transfer. Also for the most part he prefers his pickups to be direct mounted to said body. He mostly had ebony constructed fingerboards, occasionally rosewood or pau ferro was used. The Hamers usually had block inlays similar to LP Customs. Extravagant switching of pickup selections was the norm allied with angled mounting of the pickups.
These were the opposite of say a Fender Strat to obtain the Hendrix style of tone, where a righty was flipped and played left handed, the bridge pickup accentuating different frequencies than in the stock configuration. Mosrite guitars also used angled pickups many years previously.
The culmination of Steve's career at Hamer was the SS-3 model. Steve had been asking for a bolt on neck Hamer as far back as the first few years he was with Hamer, but they produced guitars to their template and neck throughs were the norm for them.
Grover Jackson approached SS at a show in 1984 and asked him what he would desire in a custom built guitar. Steve up until that point had been playing production Charvels.
Steve asked for a bolt on neck Strat head stocked guitar, with his top mount OFR and his preference for angled pickups.
Grover came back with the legendary
Glow
Charvel.
The Glow Charvel has an incredible history in the rock and roll world that as unique as say Ed's Franky, ect. The exception is that the Glow always has been the same as it started out, there is only one example and it was the workhorse for Steve from 1984 through 1989.
Presently the guitar is in retirement at the Stevens rest home for guitars in a storage locker in LA. It has had the original Seymour Duncan JB model pickup replaced a few years back with a Bare Knuckles VH II. Similarly to Clapton's Blackie it is just too worn out to continue and to valuable to risk damage or theft.
It has won a Grammy award for the
Top Gun
anthem, been featured on the Idol record
Whiplash Smile
the famous recording of
Dirty Diana
by M. Jackson, plus countless other sessions. The other legendary use was on the bible of down tuned humbucker/Marshall plexi tone, the
Vince Neil Band's
famous recording of
"Exposed"
.
Many including myself find the playing and guitar tones on this album to me amongst the most awesome out there and an object lesson in playing guitar for the songs yet SS was allowed to stretch out with the VNB as he never could with the Idol band. The whole mojo is involved, 6 Marshall plexi heads, the SS style of cabinet miking and a George Massenburg EQ unit.
Here is a link to a Guitar World article where SS details his setup for this CD. The recording in analog is key.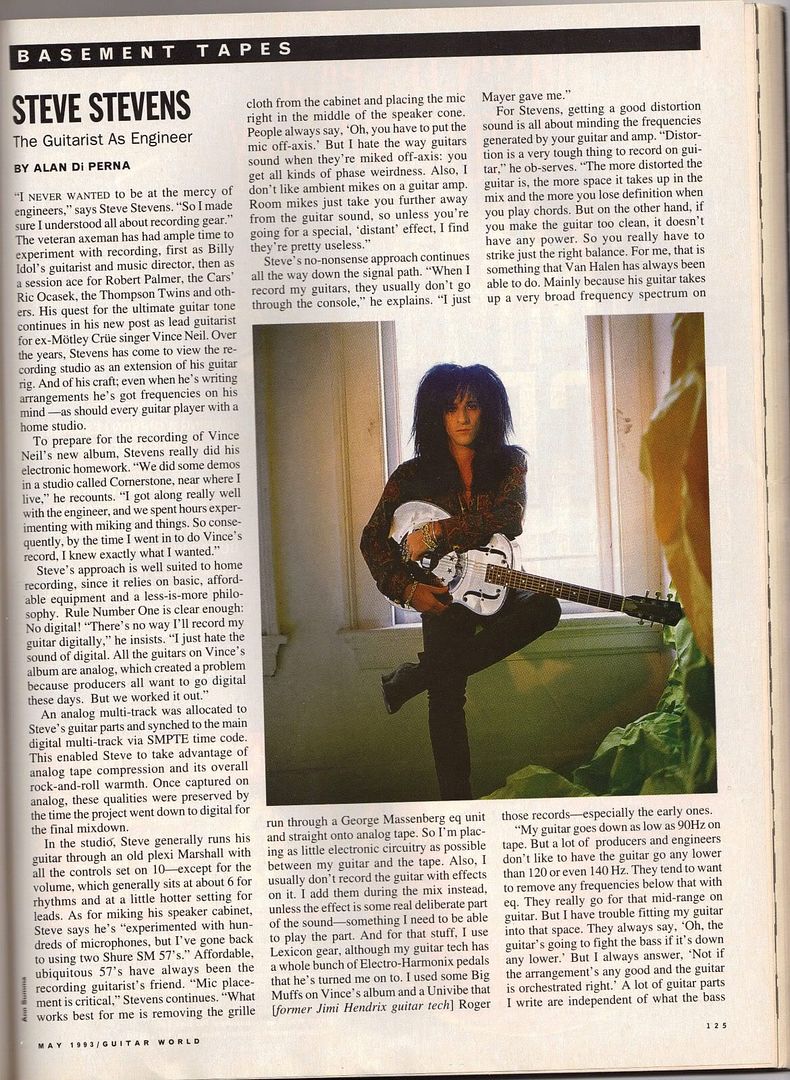 I am leading up to why Matt Phillips/Bunkman Guitars is the choice for the discerning guitarist who wishes to replicate a custom instrument, using the correct tone woods, ect.
The real secret is no secret at all. Matt's guitars are completely handbuilt, no CNC involved here. That Matt has been able to exactly duplicate the tone of the mega rare Washburn's from back then with the added bonus of say a EB MM EVH asymmetrical neck profile and more modern pickups.
That SS is proud of the design he helped produce at Washburn is certainly true. In fact SS still has at least two of his Washburn's from that era. The SS-100 prototype handbuilt by Terry Atkins and the natural finish SS-80 also built by Terry. I have two Washburn's that were also built by Terry Atkins who today runs the Washburn Custom Shop having left Hamer as a finisher and making the jump to Washburn prior to Steve's brief tenure.
Both of these were built for SS but he never took delivery.
I always admired the Hamer SS-3's the bolt on necked Super Strat guitars that were the last SS Hamers produced. There do exist non-SS owned SS-3's but these number a mere handful.
And these guitars are a far cry from a Centura.
Matt and another decided to build for me my dream Hamer, exactly to the specification I wanted. The research that went into this guitar was second to none. Actual SS spec guitars were photographed and measured. Non SS owned SS-3's were also used, so my white/black version, with it's flame maple fingerboard capped onto the aforementioned MM EVH profile neck shape. The profile to the MM is the same but the overall SS-3 original dimensions are retained. So this is a unique guitar that plays unbelievably well.
I took delivery last year and I would be hard pressed to tell the difference from the real things. Matt even purchased a donor Centura for things such as the correct Hamer potentiometers, and even the eighties Hamer case which is an exact fit.
I have seen the support for builders and small business on this forum and Brad King has from the start encouraged this process putting his money where his mouth is.
Please look into Bunkman Guitars as these are equal or even an improvement on pre-pro Charvels in feel, playability and being built the way they are by a player himself, the buyer reaps the reward.
Matt does this because he loves it. This shows in his guitars, they are just incredible. With all these build a VH style guitar makers out there, here is a young guy with a family who builds in his garage guitars that are in the same spirit of another builder who started in Asuza, Ca.
Check out the video from the 1993 MTV Video Awards featuring the VNB and SS with his proto-SS-100
http://www.vintagewashburn.com/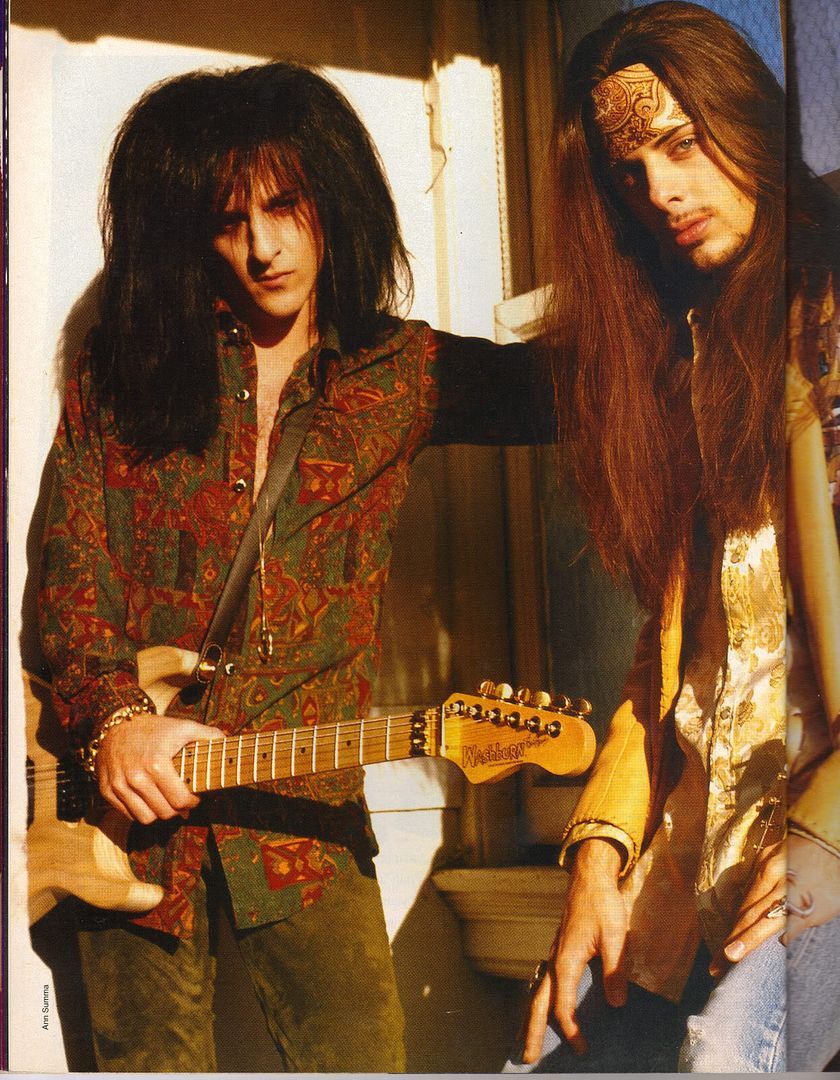 http://www.youtube.com/watch?v=bLOAxXl_ ... A2A8070F96
http://www.youtube.com/watch?v=qzSPQgtD4as&feature=fvst
http://www.youtube.com/watch?v=DwBpB1Ok6JA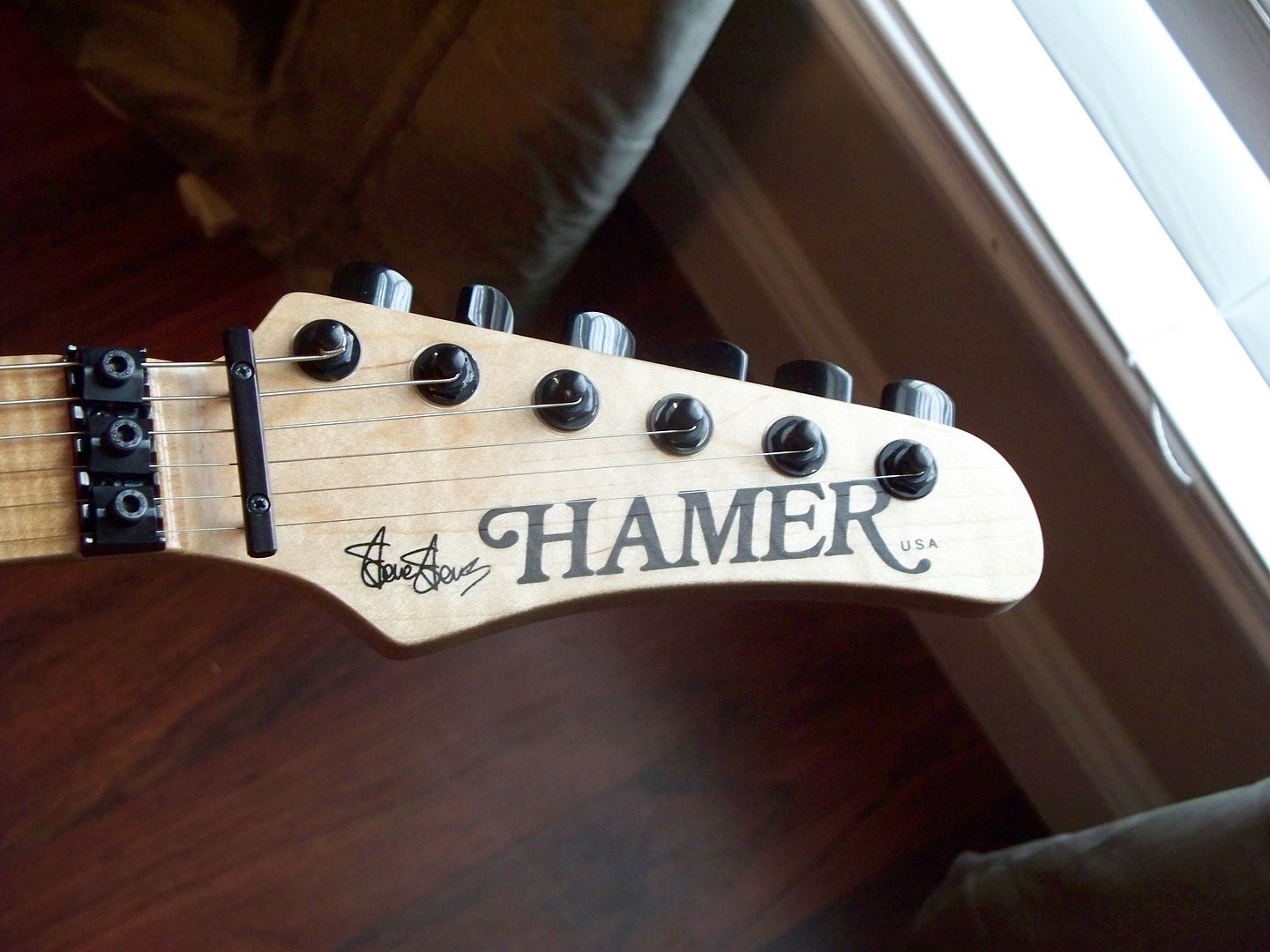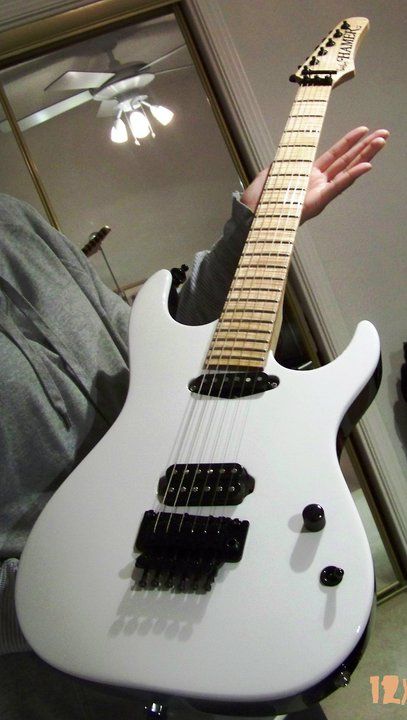 http://s57.photobucket.com/albums/g219/ ... 0Phillips/
One of the 'production' SS-3's used in the research: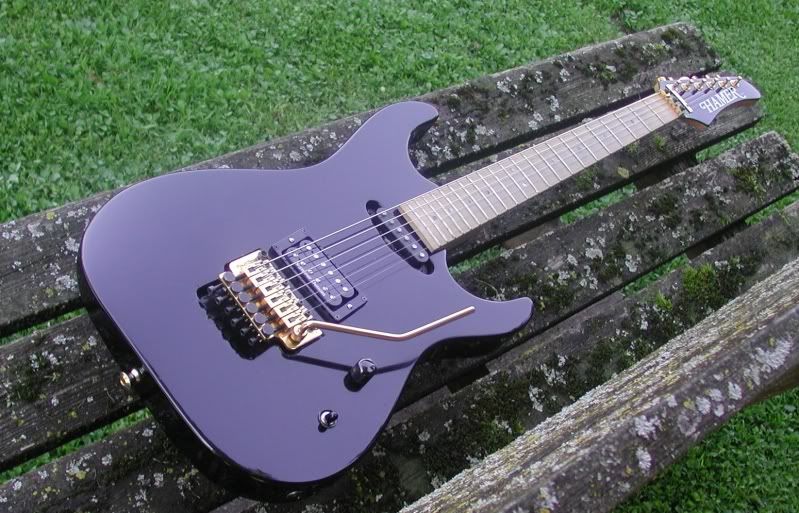 So check Matt out, I still can't believe there is a guy who can build these eighties/nineties dream machines, but it's true!
Atomic Playboy
_________________
http://i57.photobucket.com/albums/g219/ ... C01086.jpg
1993 Washburn Steve Stevens SS80's black real OFR SS Artists spec/purple maple quilt top, birdseye maple cap neck Gotoh Floyd
Replica 'Tribute' Hamer Steve Stevens SS -3 white/black model as used in Dirty Diana Live video and Atomic Playboys videos
1990 Heritage Gary Moore Signature model Amber Burst #55 of 75
1983 Fender '57 Reissue Stratocaster (Blackie) Fullerton built
Marshall HW 1959 upgraded by George Metropoulos,
BSM Spectrum, YJM308 Analogman Mojo mod, Outlier Grey spec DOD250 parts, Boss DD-6, Boss NS-2, Maxon ST-1 Super Tube Screamer, Korg SD-3300 Triple Digital Delay Bad Monkey
1988 Benito Huipe Flamenco guitar
Metropoulos True Replica angled 4X12" cabinet loaded with Creamback G12H-75's
Fulltone Deja' Vibe Rockman Stereo Chorus Delay, Sustainor, Vox coiled cord! Buffalo FX Patriot
http://www.vintagewashburn.com