Part of my job is working with Actors and actresses all day long, but whenever I get the chance to film or photograph music its the best. Here are some pix and a final clip of my day with Al Di Meola. My job was to film him specifically and to record all the audio for the video portion of what was happening. Turns out he was an extremely nice dude and gave me a pick which I thought was cool. This was a while back but i wasnt on rig talk then or I would have posted..
Setting up Chick Coreas Keys:
Bassist Rig Porn:
Drummer Rig Porn :
2 of AL Gits :
The les paul is an original 1958 that he PAINTED?! (when I asked why he devalued it like that, he said he didnt like Red..)
The PRS is Paul Reed Smiths OWN guitar given to Al.
2 Amps: He had the Elmwood and A fuchs I believe and a Sewell was delivered in the morning by his tech Andy Brauer
Action Shot:
Pick he gave me: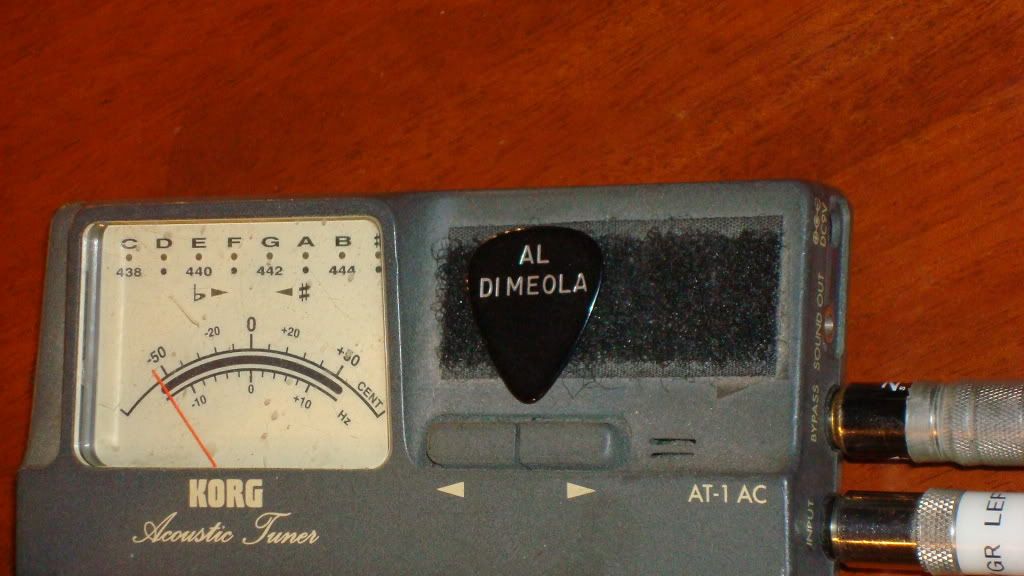 The OG PRS:
The final product we made for them from the days shoot:
Very cool experience. hope you can dig it...I was never a big DiMeola fan but after hanging with them all day, he seemed like a really nice dude and played really technical things I dont understand but it was fun anyway...