Up for sale is an amp from departed forum member Jer (Jeremy).
This is a 1996 Marshall reissue Plexi with a Cameron Aldrich mod done by forum member Nick (dawnofadream). The amp sounds absolutely incredible, feels incredible, looks incredible. It is straight forward Aldrich mod with a depth knob on the back and a passive effects loop. The loop is really good and super transparent.
Here is a quick video with mindless playing showing how it sounds. It does not disappoint.
Price is $old shipped in the USA only. I will not ship outside of the USA. HI and AK will cost more to ship. As with everything I sell for Jeremy's widow, all money goes directly to her. I make nothing selling this gear except good karma from a great guy Jer (RIP). Amp comes with Winged C power tubes and C8 preamp tubes. Cream of the crop!
Feel free to ask any and all questions. Back panel is included, but not in my pictures.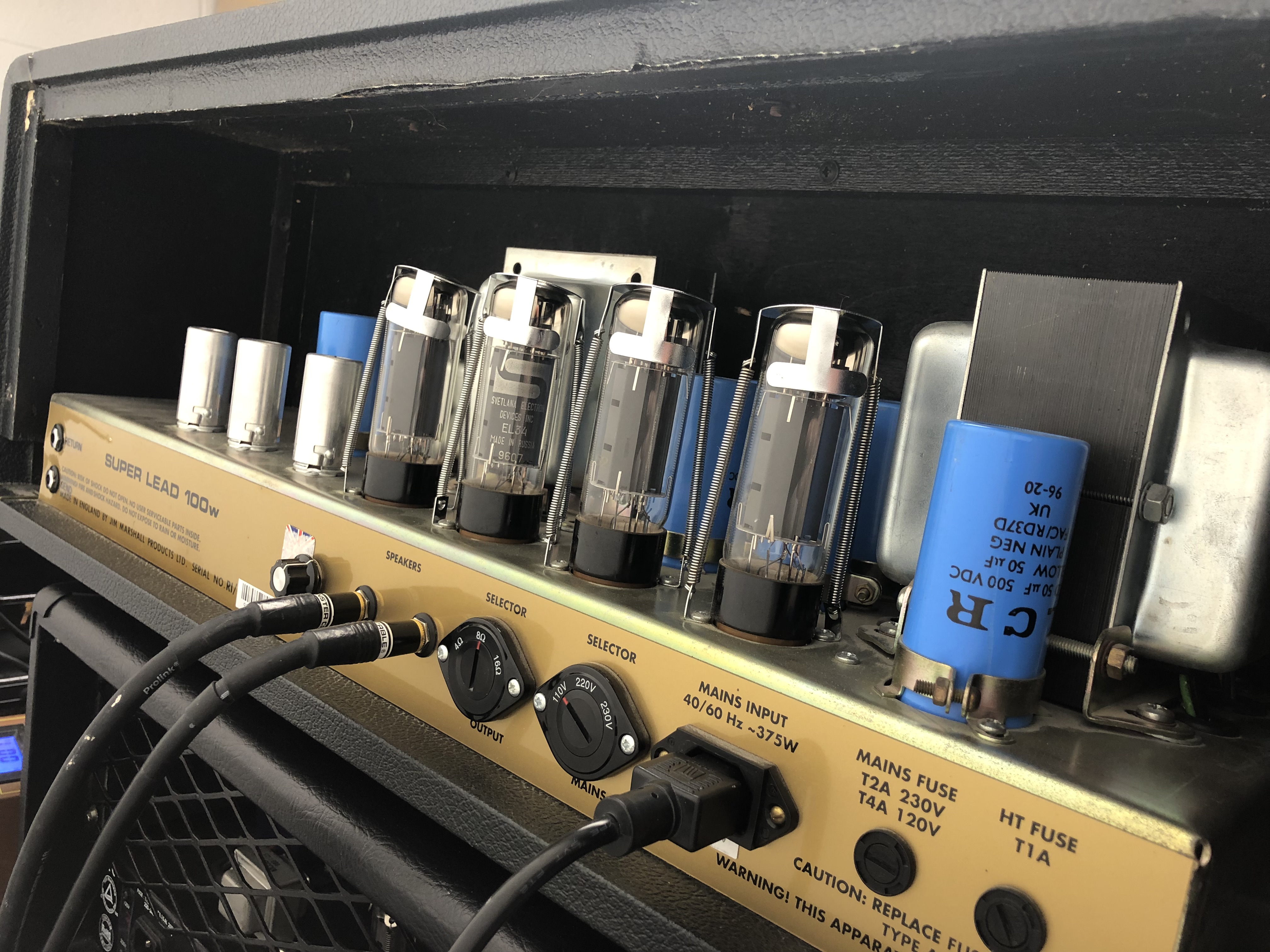 Last edited: