A very satisfying moment - two Pure Metal Machine amps almost completed.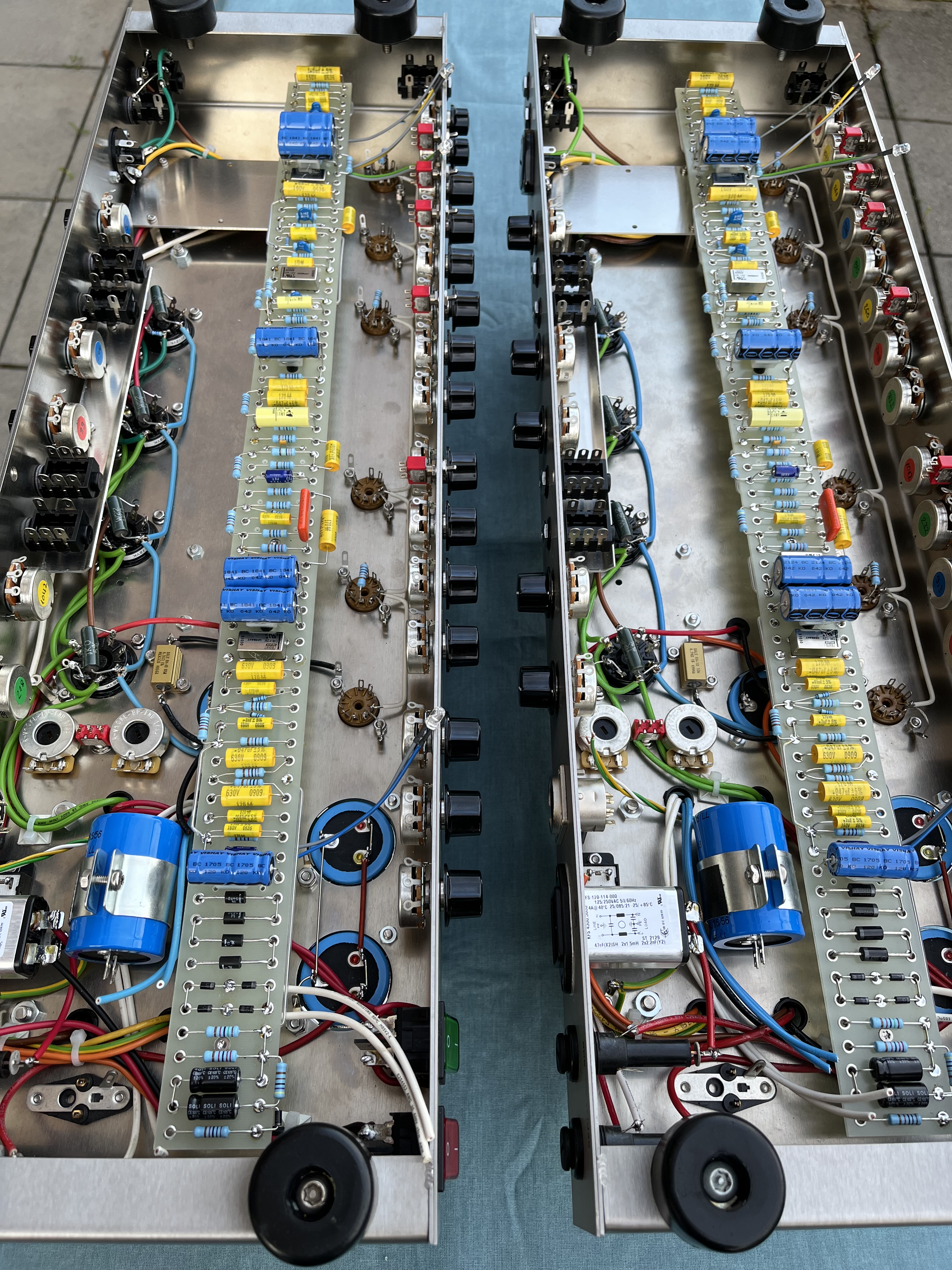 So far I had never built two of my big 100 watt amp models at the same time - it's the first time. But it actually saves time, which I have to save now that there are currently still more than 20 only of this model on my waiting list.
One of them goes to a customer here in Germany who also ordered a DINO 962 and is also a member here on RT.
The other amp is sort of a wildcard that became available after recently the customer got impatient:
Brother, its been 4 years hasn't it? I think its fair to say its been too long, ALL things considered. This has just been a cause of anciety and disquiet (no pun intended) in my life. I dont want to carry resentment for you Larry but you have really let me down. I didnt deserve this from you or anyone. I work very hard for my money and at this point I think my patience has run out. I would appreciate a refund unless there is a supply chain issue there as well. I know you will be able to sell the amp very quickly as they are very sought after. Im sorry it didnt work out…
... sad but understandable, so he had his deposit back via PayPal an hour after this email 🤷‍♂️
But otoh what are 4 years of waiting for a Larry amp? Nothing at all when you consider that you then have frenetic fun with it for 40+ years - and then your grandson/-daughter for another 40+ years
Anyway, the second amp is going to a customer in the USA who has now moved up a notch on my waiting list - and who is also a member here on RT.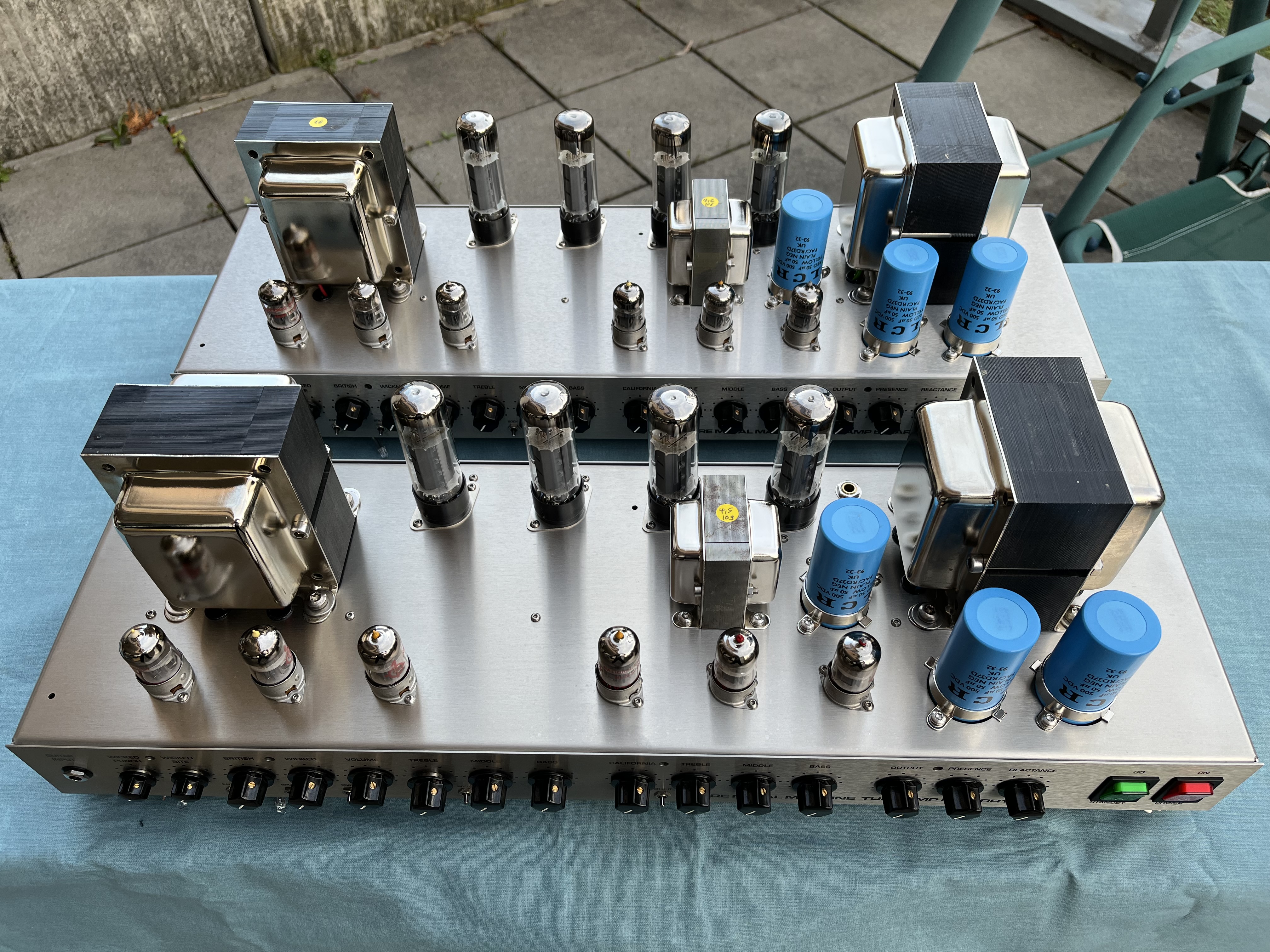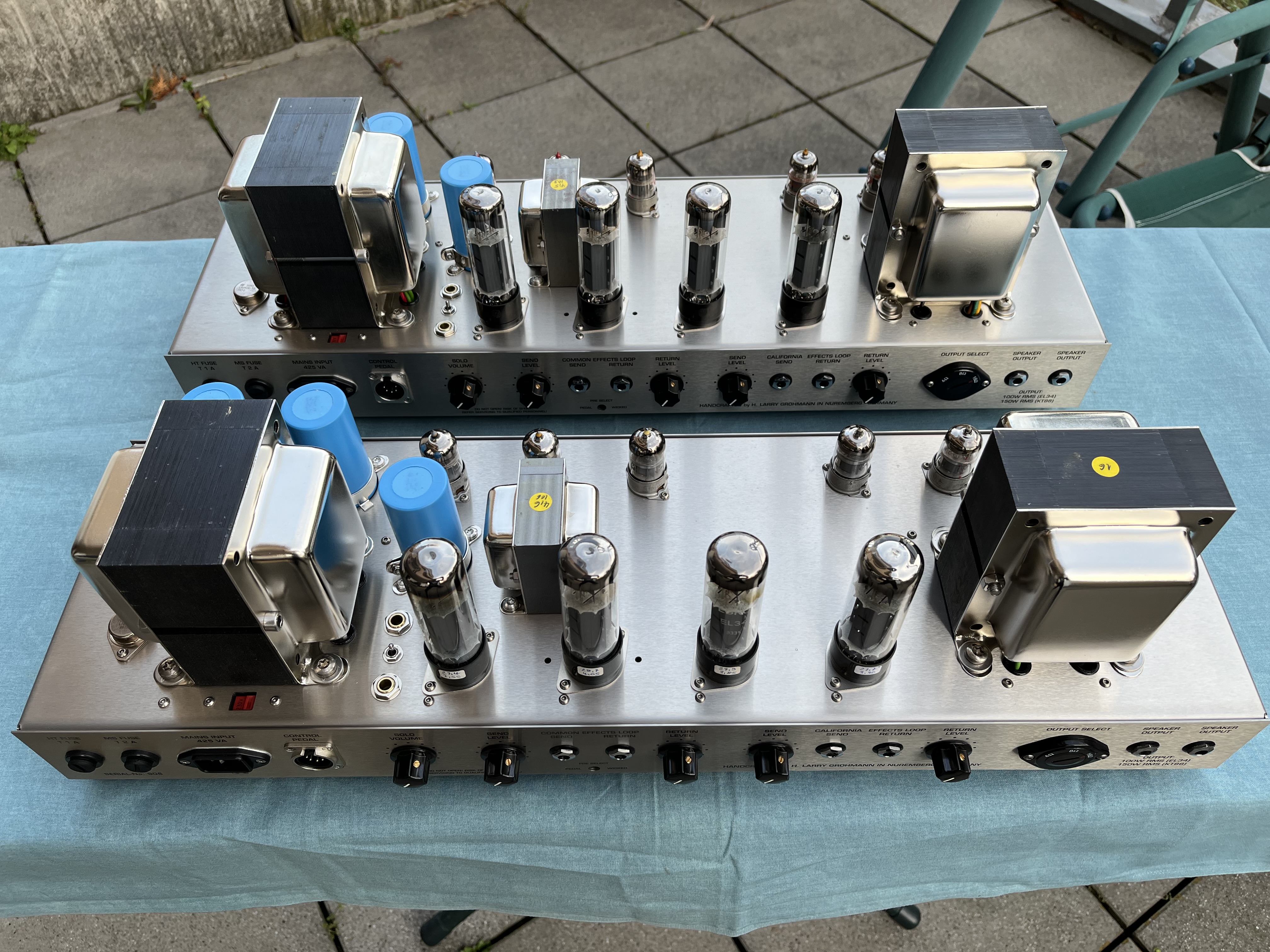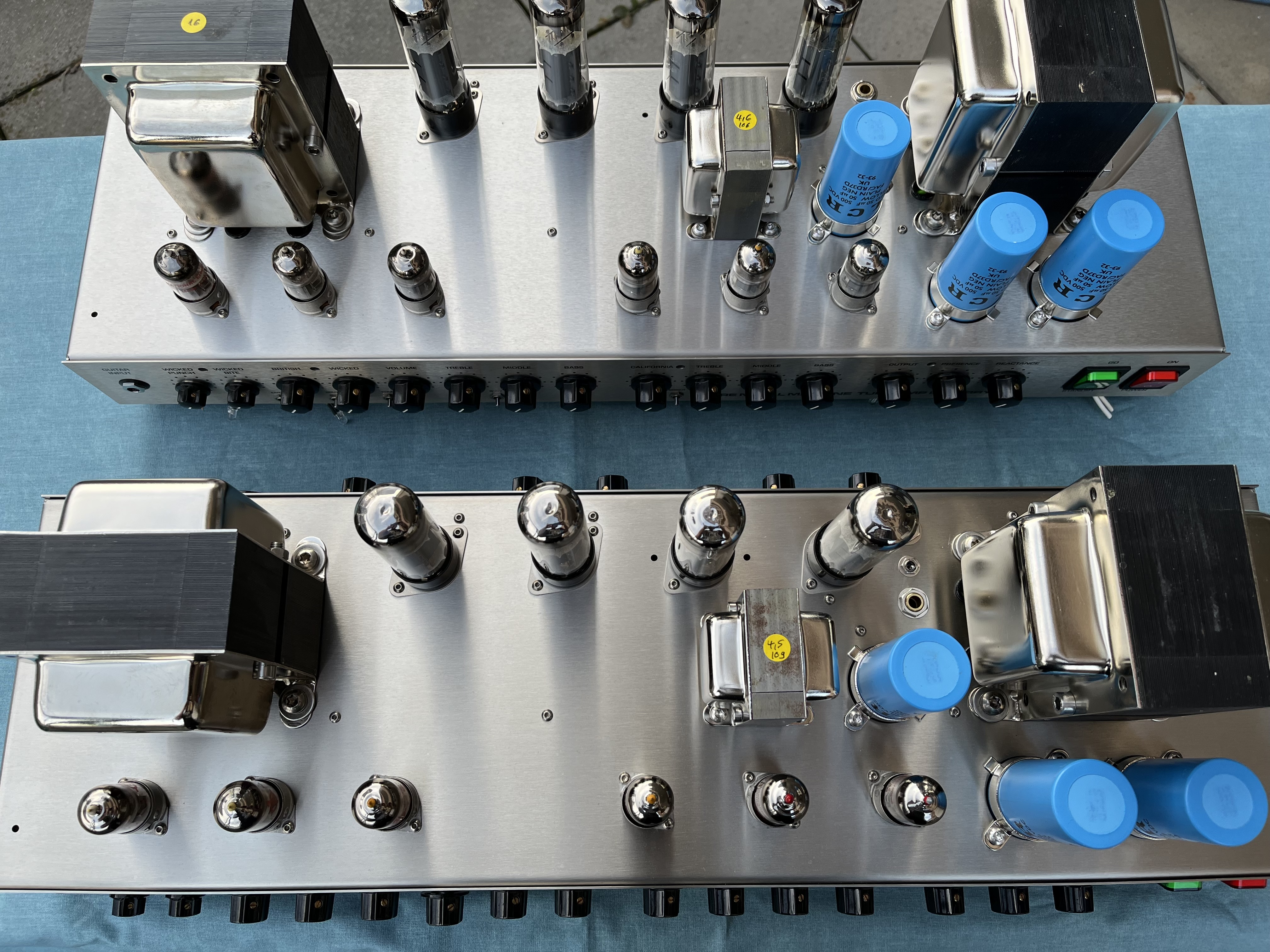 From this stage of completion however both amps continue individually, which means that first one amp will be completed and only then the other.
To be continued...