EXPcustom wrote:
Since I have owned two Bluefaces I noticed something so I wanted to share with you guys here especially the Adam Jones Tonez chasers like me.

Sometime in late 96 or early 97 Peter had made a revision to the VH4 Blueface and you can see it went from "Old script" to "New script". Look at Adam's Blueface and you can see it has the "Old script". Note no bright switch for channel 2.
What I do know is the Power transformers maybe different? On the back of my "old script" there is a switch to go from 110v to 220v. On the newer script and modern silverface the conversion has to be done by using a soldering iron.
Peter if you are reading this can you tell us what year was Adam Jones VH4 Blueface? Also when did you go from the Old script to Newer style script and was there anything else major about this revision. Is the later Blueface with the new script much more similar to the silverface?
Now for pics.
New script 97 blueface which now belongs to another member of this forum.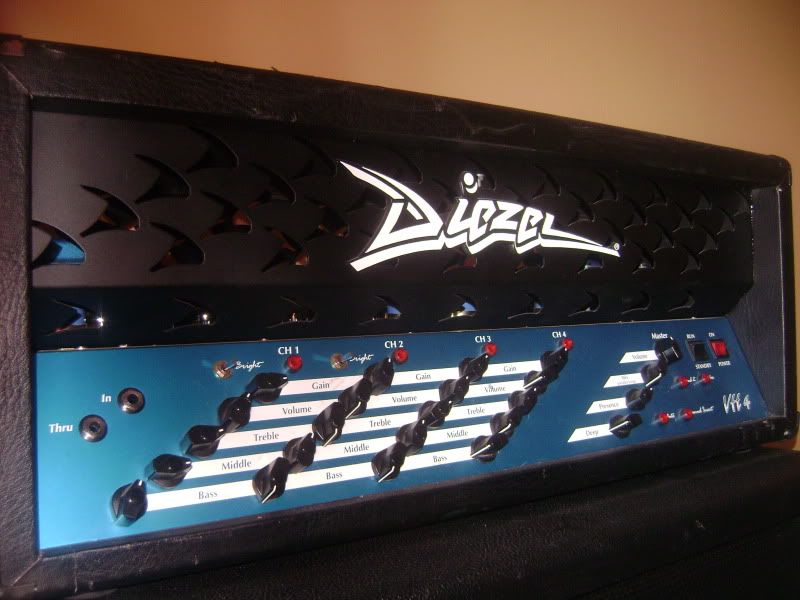 Note the back and serial numbers are done just like the silverface VH4.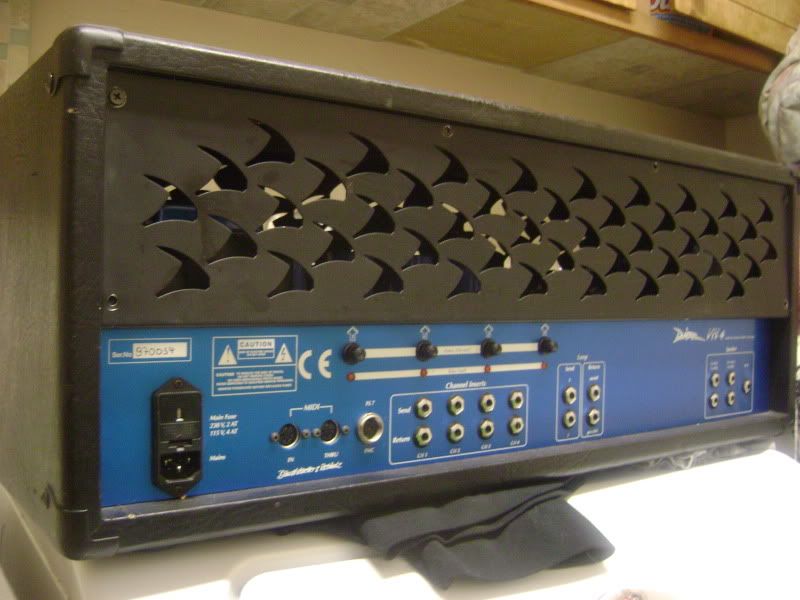 Old script 95 this is number 25.
Note the back, serial and power outlet: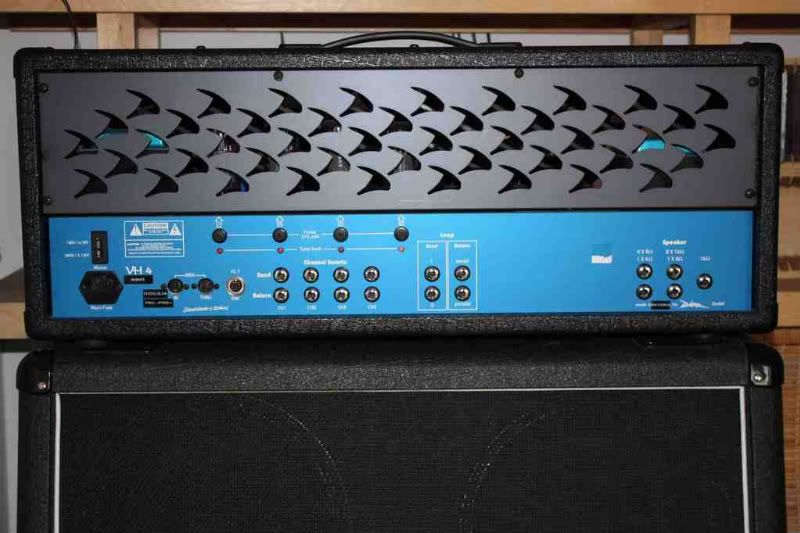 There should be no big difference between the amps sound wise.
But Jesus, I cannot remember on every detail.
For the main transformers there was a need for the distributors to have
it pre wired for the country main voltage to avoid cheaper imports
from Germany. That makes no sense nowadays because of the exchange rates
and shipment costs.
Further it´s a matter of the voltage selectors and the primary windings.
It´s not save enough for German electrical law in order to have more than
two voltages. We need 100 V, 120 V, 230 V and 240 V for the different
countries.
There is no more secret to re wire the primaries. I can send a service
manual and schematic.
Cheers,
Peter