10 tubes are available. These are NOS, unbranded Beijing square getter 12AX7As. All in original boxes.
$20 each. Free Priority Mail shipping on quantities of 3 or more.
$8 domestic shipping for less than 4.
$10 Canadian shipping for any quantity.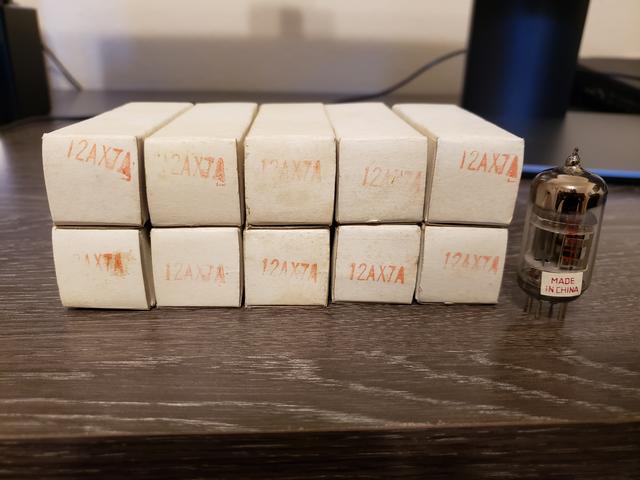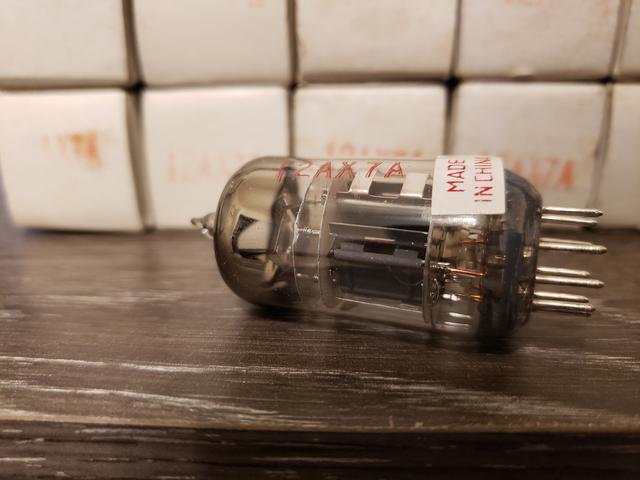 A little background on these tubes:
Many amps from the late 80s and early 90s were designed around these tubes (including Mesa Boogie, Marshall, Bogner, CAE/Suhr, Lee Jackson, Mike Morin and Soldano).
These were produced from the late '70s to early '90s, and are a high gain tube that is very musical and warm sounding. They are nothing like the current production 12AX7 tubes that are made in China today. The triple mica spacer on top of the plate structure and a square waffle-like getter which distinguish these sought-after tubes.
I've sold more than 275 tubes to totally satisfied customers on Rig-Talk. Please see the references in my signature.
_________________
References:
ams2ek, BackCrack, Buckeyedog, calhoun tubbs, Death by Uberschall, Equ1nox, exo-metal, fek, FortinAmps, FourT6and2, grinchou, Gsxrbusa, hstlaurent, Immersed, Jay Strange, JimAnsell, JMP2203, jmp1lord, John4021, krueger, LP Freak, Lucius, make1gtr, mctallica1, Metal1977, mhenson42, NewWorldMan, Onzabar, OUTLAW1969, PBGas, pjastper, Racerxrated, Rayneman, rottingcorpse, Salos, sgill72, Shark Diver, SLOgriff, stewboy, studio289, syncrodude007, texmarkmusic, the grimbrewer, thedimwitt, thenine, UberschallEL34, VC4Ever, xXDaveyJonesXx
Marshall amp & cabinet hardware - free shipping