Man, I really love my 4212. People constantly ask me how I get such great tone, and I tell them the truth. I just plug my Les Paul studio straight into my 4212. For what I play (punk, ska, rockabilly, psychobilly) it is perfect.
However.....
My power plant died back in 2014 (I think). And as most people have experienced Vlad at egnater wasn't helpful at all saying it was a "known issue" however, since the power plant didn't go out on ALL of the tourmaster...they weren't providing replacements for free...I thought it was bs so I posted about it on here and got a PM from Mr. Bruce Egnater. I'm just going to say he was VERY helpful and restored my faith in the brand.
However...
I now have another issue. My tourmaster is in my "jam room" (basement) because I really only use it when I'm jamming with people and since I'm not in a band right now it doesn't get much use.
The other day I fired it up and was TRYING to impress this chick with my fast and accurate fingers 😉 and about 5 minutes into playing all of a sudden it turned off. I smelled a little smoke, but since I had a chick over I just unplugged it and didn't worry about it for a little while.
The first show I played with this amp, I had it tilted against a wall and when I hit my first note it fell over. The outlet that you plug the power cord into broke and split in half. When I got home, I took it apart and kind of rigged it together with electric tape and taped the power cord into it. Hard to describe, but it was janky.
Anyhoo, when it died the fuse was blown so I replaced the fuse, fixed the outlet (or inlet. Whatever it is) and put it together correctly. Put the power tubes in one at a time, firing it up to test them. All good. Put the preamp tubes back in....all good.
SO
I figured it was just a freak thing and was about to put the head back into the cabinet and I noticed THIS.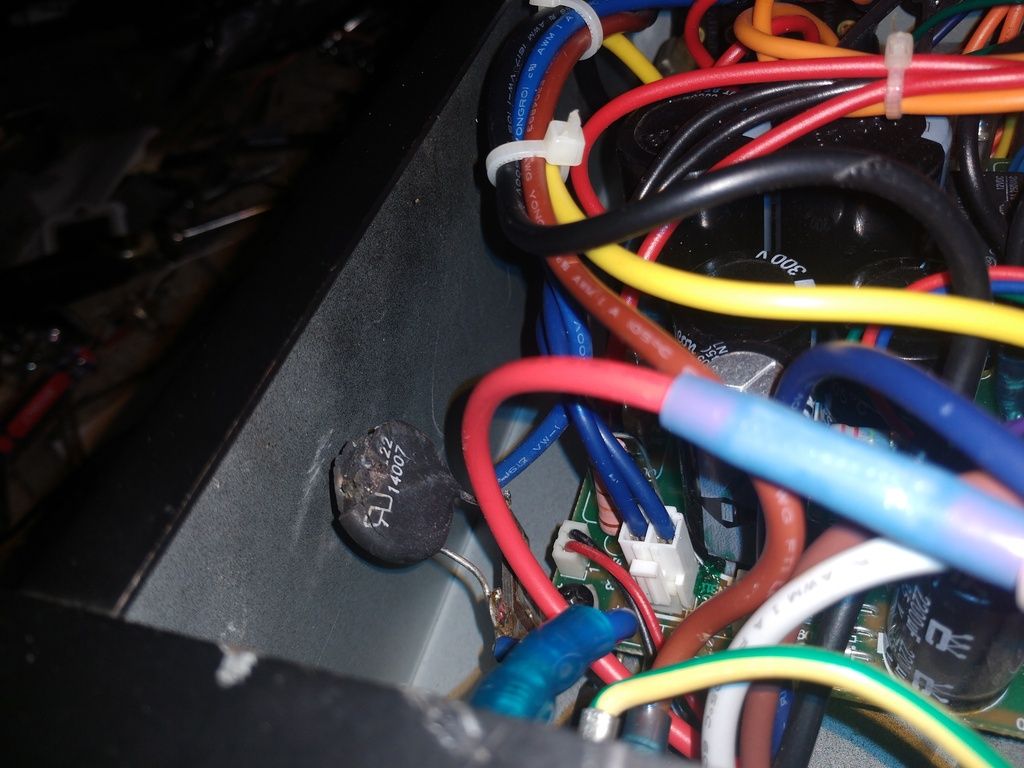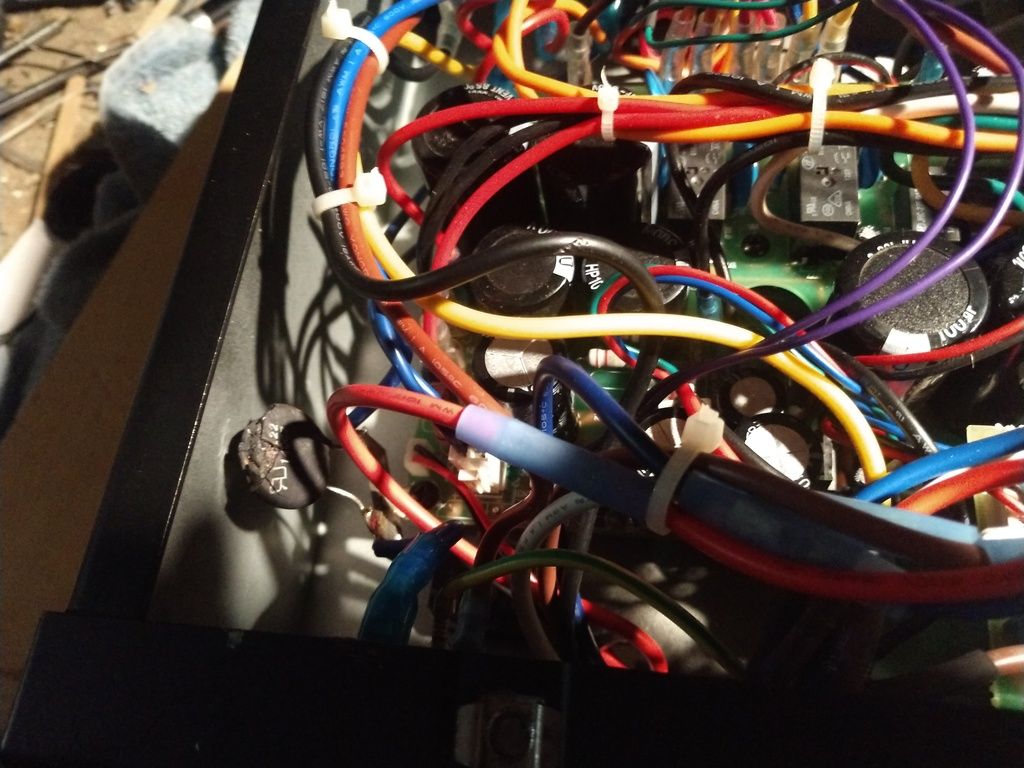 I am by no means an electronics expert but I can definitely remove this part and solder in a new one but do I need to?? Is this going to effect the amp? And what would cause this to melt?? Do I need to worry that my amp is going to die again??
I hope not because I love my amp and CAN NOT afford a new one. My mom has Parkinson's and requires full time care, and that's what I do and don't get paid for it because she's my f'ing mom and I love her and she took care of me for 20-39 years!!!
Anyway. Does anyone know what's up with this? If I need to replace it, is it a part I can buy somewhere?
Thank you!!!