Quite modestly, but not without pride I can already announce today that a new star will appear on the amp heaven shortly.
It's the little brother of my well-known and popular BRITISH PURIST TUBE AMP by LARRY
Hence it bears almost the same name:
BRITISH PURIST SH TUBE AMP by LARRY
Here some photos of this extraordinary baby for a first impression: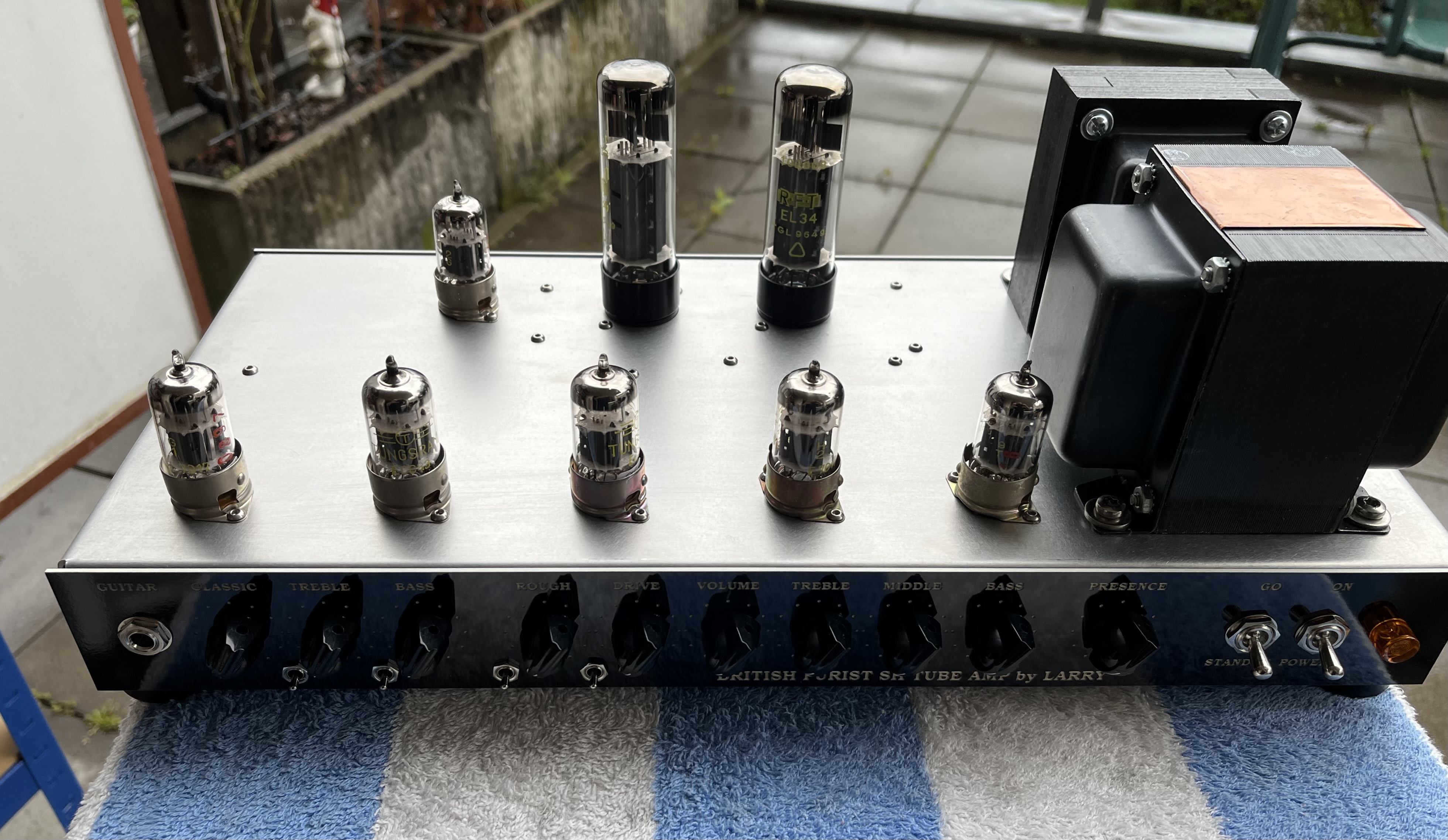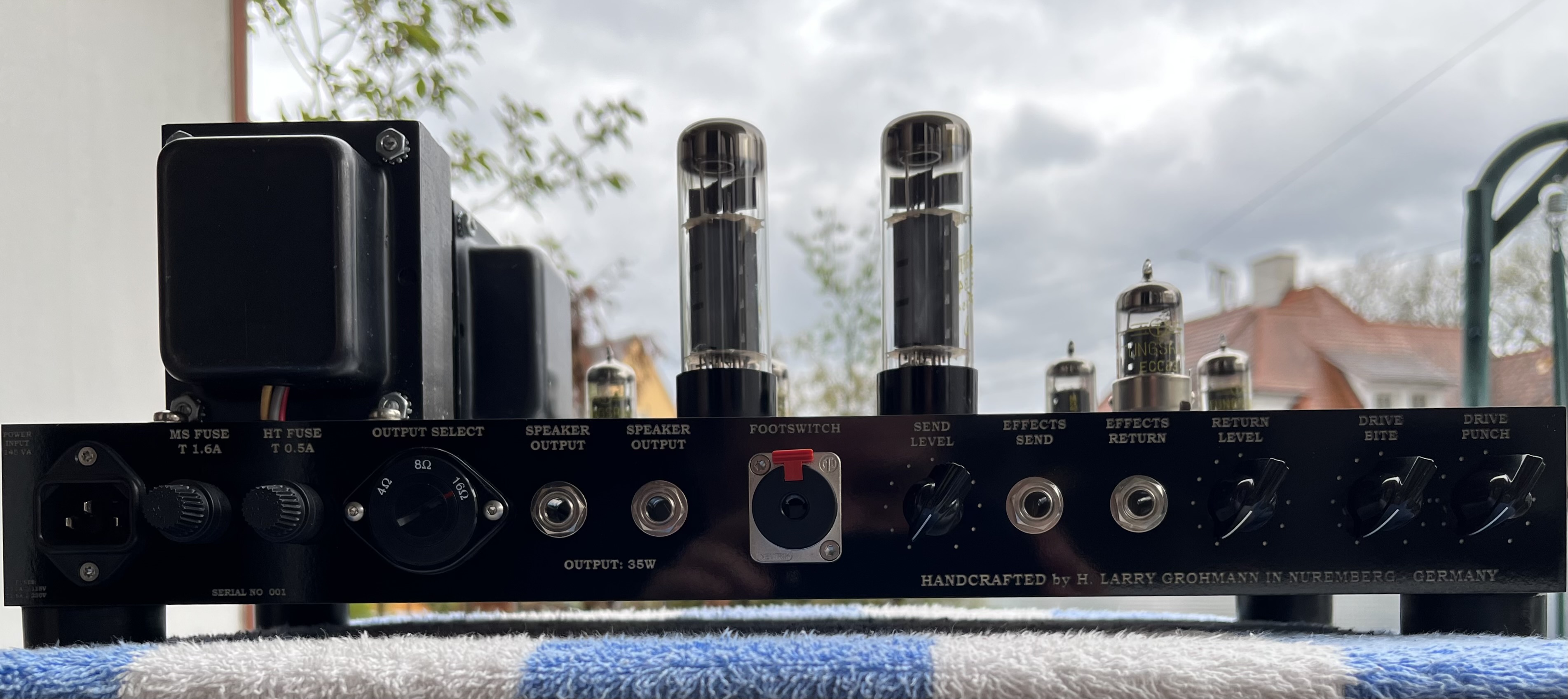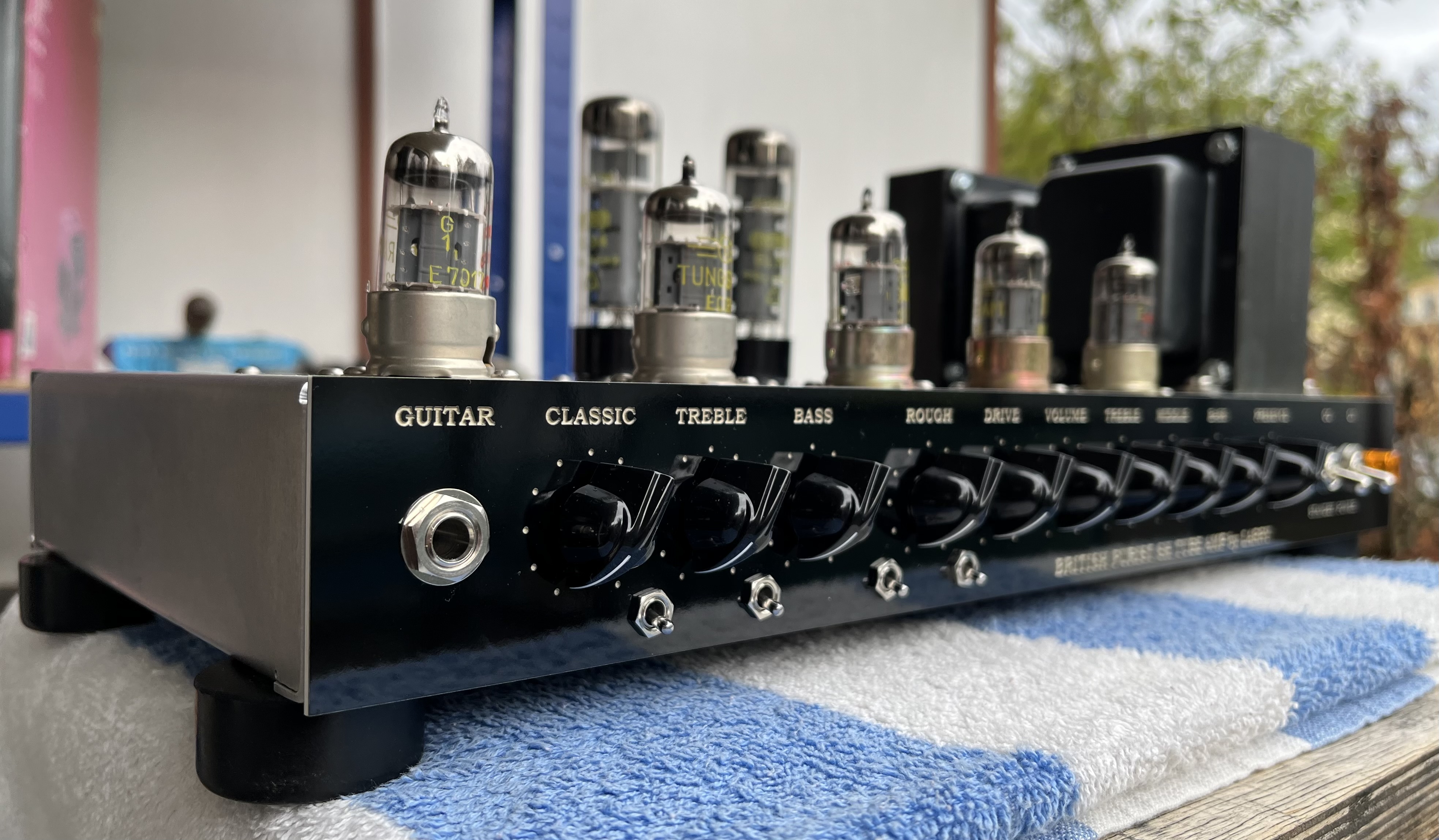 The preamp section of this amp is almost identical to that of its big brother, the FX loop section (which is NOT placed in the signal path between the preamp and power amp sections) is exactly the same as that of its big brother...
... only the power amp section is taken from my Wrecky 35 and thus corresponds exactly to the power amp of mastermind Ken Fisher's (RIP) legendary Trainwreck Express with the transformers made to Ken's specifications by Pacific in Anaheim/CA.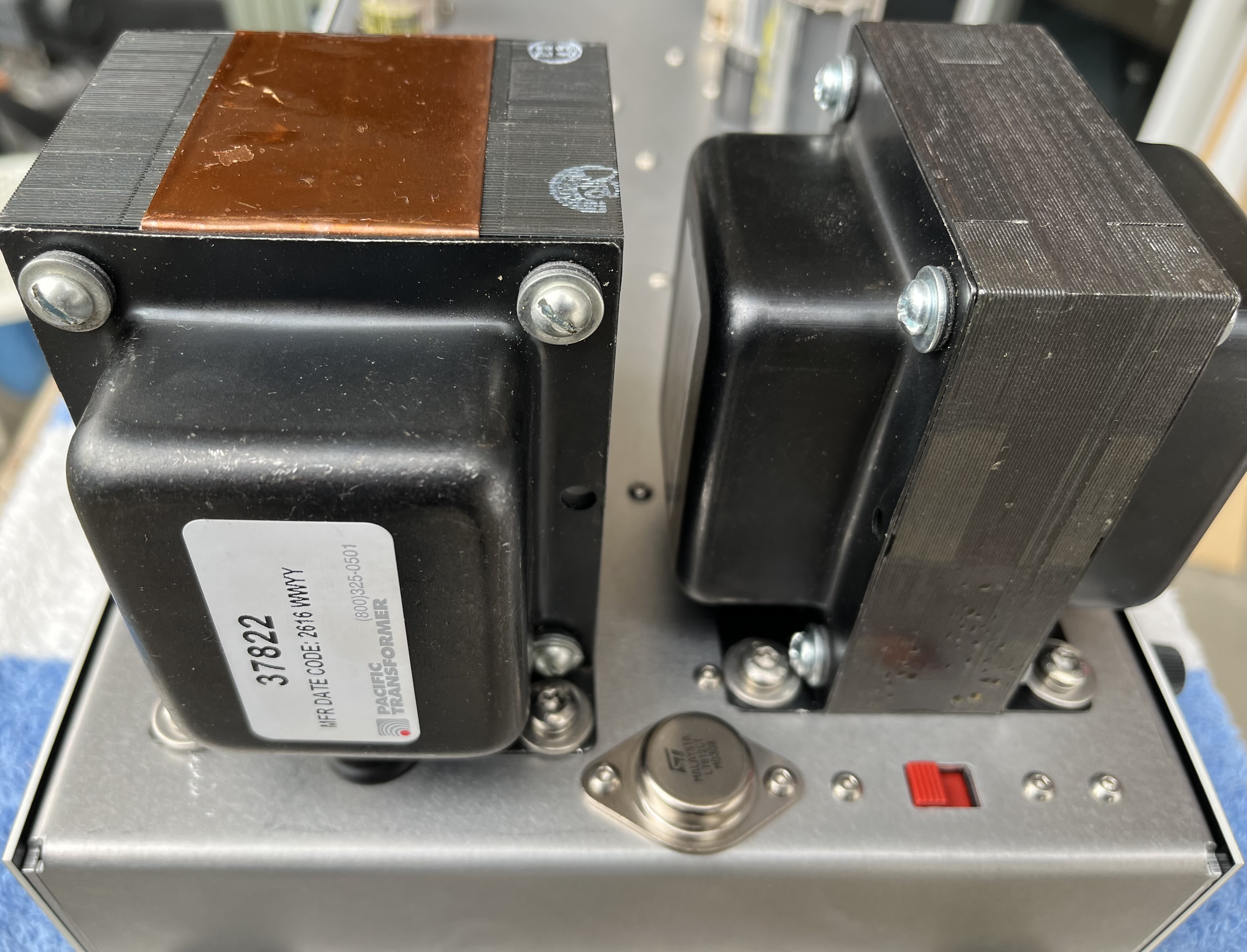 I only had a custom version made for the power transformer so that it could be operated with a wall voltage of 115/120V and also with 230/240V (Europe).
Incidentally, the dimensions of the chassis correspond exactly to those of my Wrecky 35 and thus also to those of the Trainwreck Express - and I'm really proud of myself that I managed to accommodate the entire technology of the (big) British Purist into this small box.
Yes, the baby looks pretty complete from the outside - but I still have a lot of work to do on the inside before this baby will make its first sound: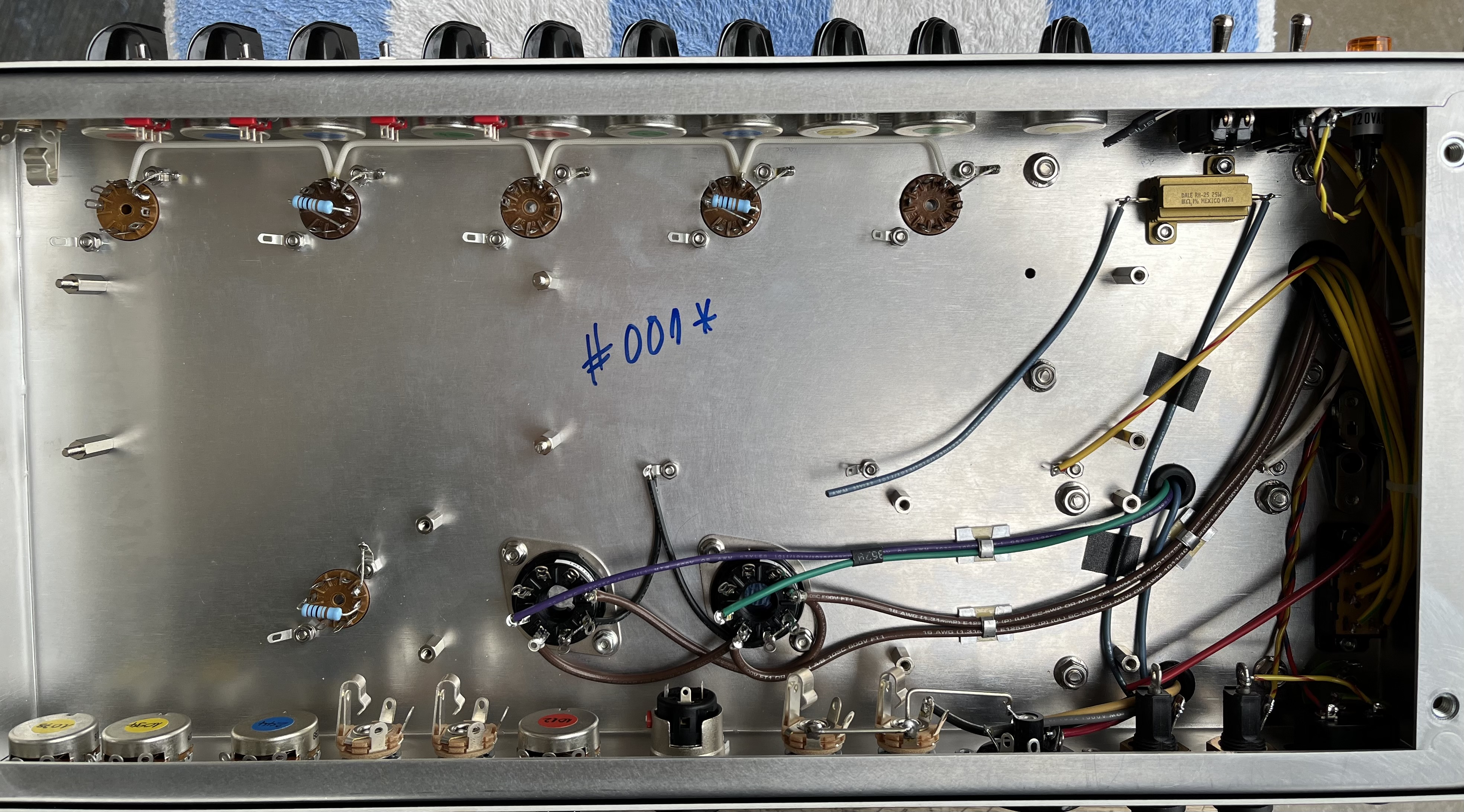 Here the same thing again, but with the fiber eyelet boards installed as a test: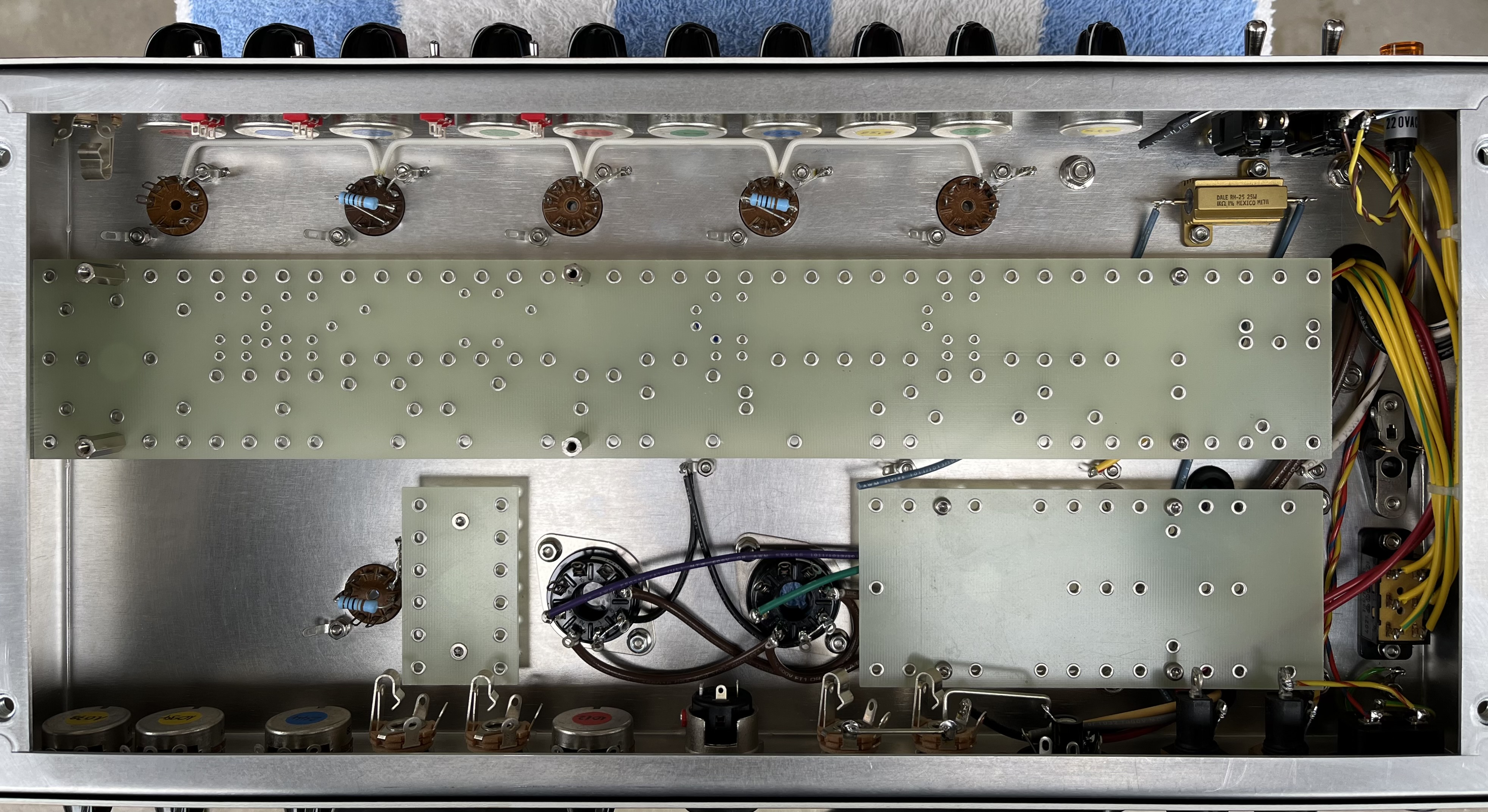 Be curious - there will be more information in about 2 weeks and until then you can guess what the abbreviation 'SH' in the name means