I'm not really into Flying Vs but this looks pretty badass. Price will be well out of my zip code but still...cool guitar. Interesting that AJ specifically wanted 'heavy'.
EDIT: posted wrong link but I'll leave it. The first one is the one I meant to post, it actually has a picture.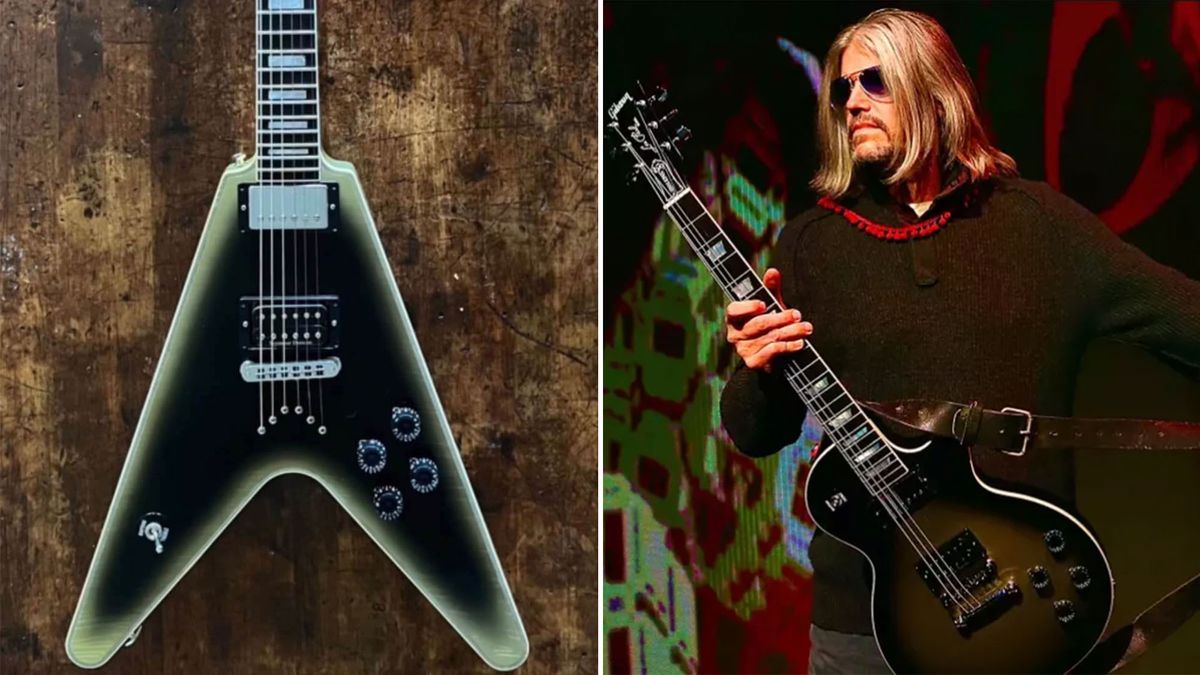 Featuring a '58 Futura headstock, the custom build is said by the Tool guitarist to be "one of the heaviest Flying Vs Gibson has ever made"
www.guitarworld.com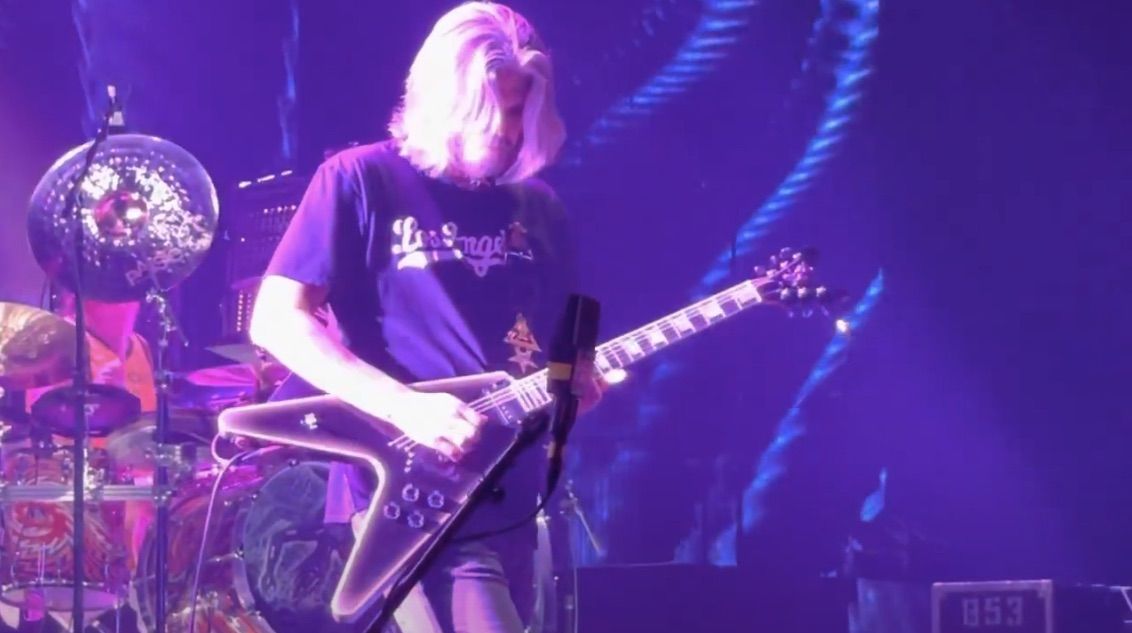 Jones used the mystery V onstage with the band during their recent tour opener at the Matthew Knight Arena in Eugene, Oregon
www.guitarworld.com
From the instaface:
"The overall tone – lows/mids/highs – are amazing,and the heavy body weight also helps me control feedback and sustain just like my vintage LPCs. I played this epic instrument on stage during the last 2022 Tool tour and it sounds and performs killer!"
Last edited: