(Sorry for going overboard with the pics)
Well this last of my three PRS SE's that I ordered finally arrived a few days ago.
And as with the Korina and the Akerfeldt models, the 25th Anniversary Custom 24 didn't dissapoint.
They all have excellent and varied acoustic tones.
The Akerfeldt is focused and punchy with a snappy attack.
The 25th Anniversary is very similar to the Akerfeldt but with a warmer attack and a slightly looser low-end.
The Korina has a very clear tone with enhanced highs and a rich upper-mid sizzle.
The stock pickups sound best in the 25th Anniversary model.
They fit the guitars natural tone very well.
The bridge pickup reminds me of a higher powered Screamin Demon.
A very growly high-gain tone with a lot of cut.
The neck sounds very warm but clear and has a lot of juice.
I was tempted to leave them in, but they are still falling between 5% to 10% short of my absolute ideal tones.
And besides, I've already ordered the BG pickups.
But if I had to, I could easily live with the stock pickups.
The Akerfeldt is my fave to play due to the ebony fretboard with the satin finished neck and jumbo frets.
But the other two aren't far behind.
All three have very comfortable, chunky neck profiles with wide fretboards.
Even the 25th Anniversary's wide-thin neck profile still feels only marginally thinner than the wide-fat profile of the Korina and Akerfeldt.
It's a joy to bend and vibrato with the left hand on these guitars.
Enough rambling... I'll cut to the chase: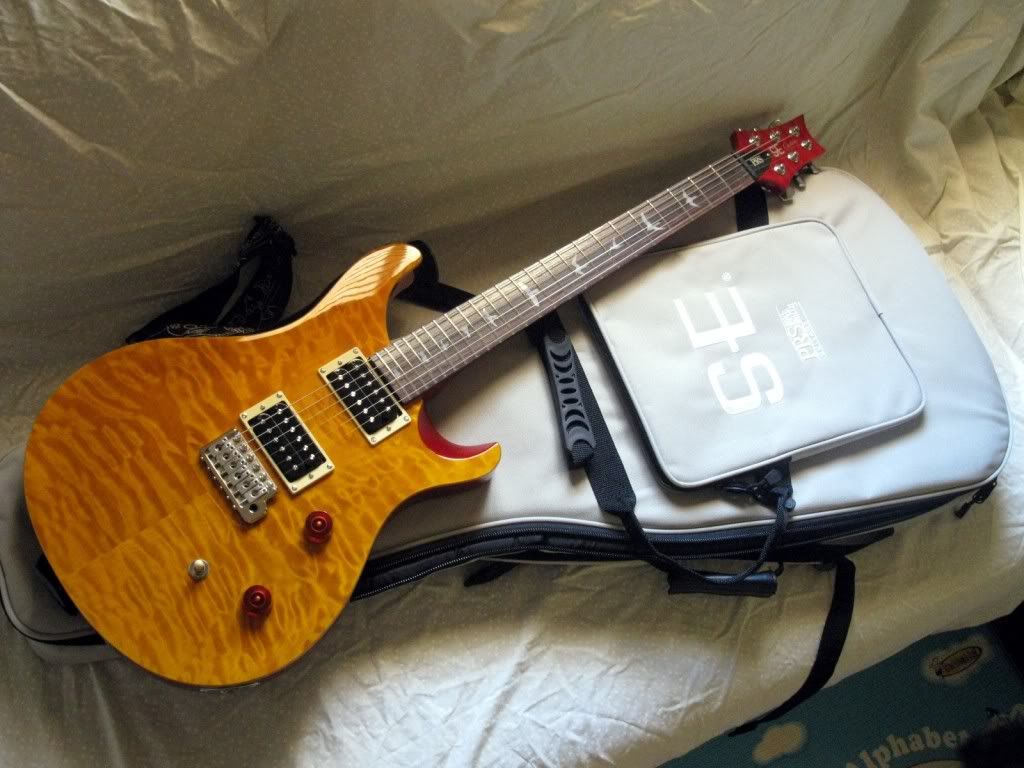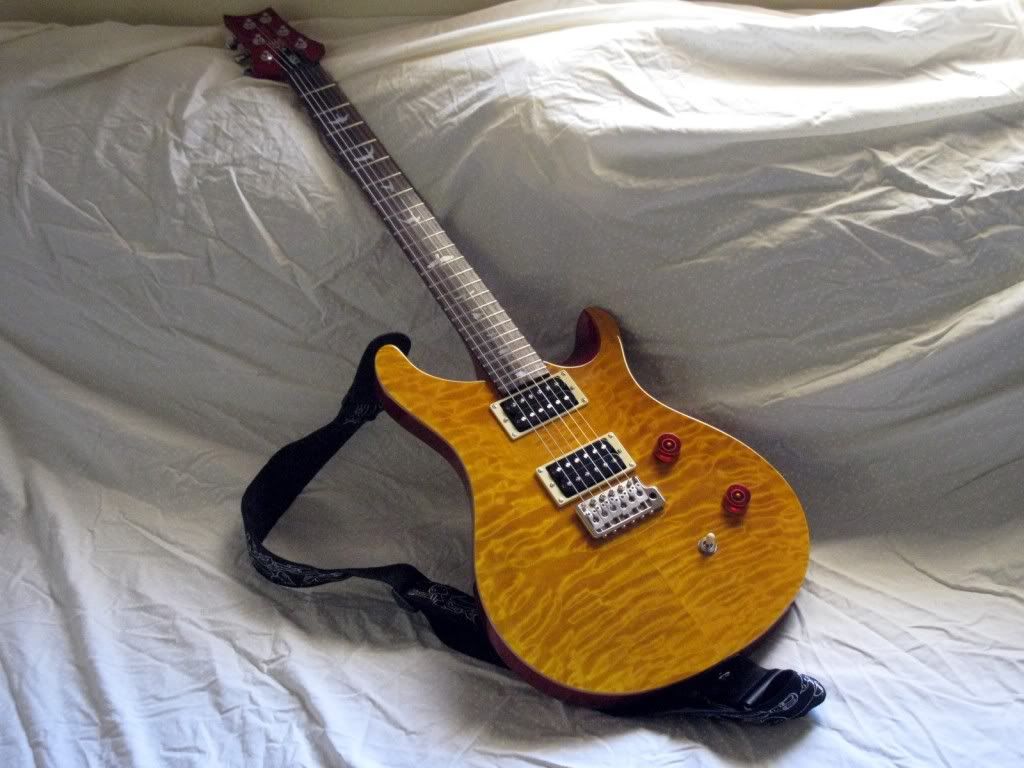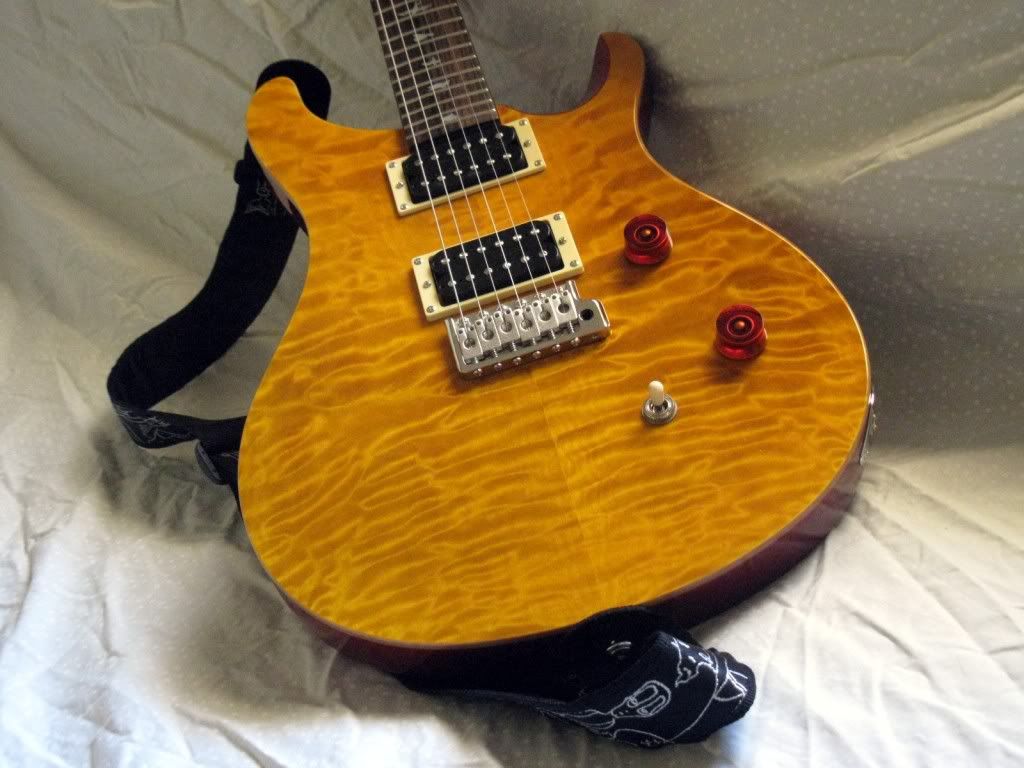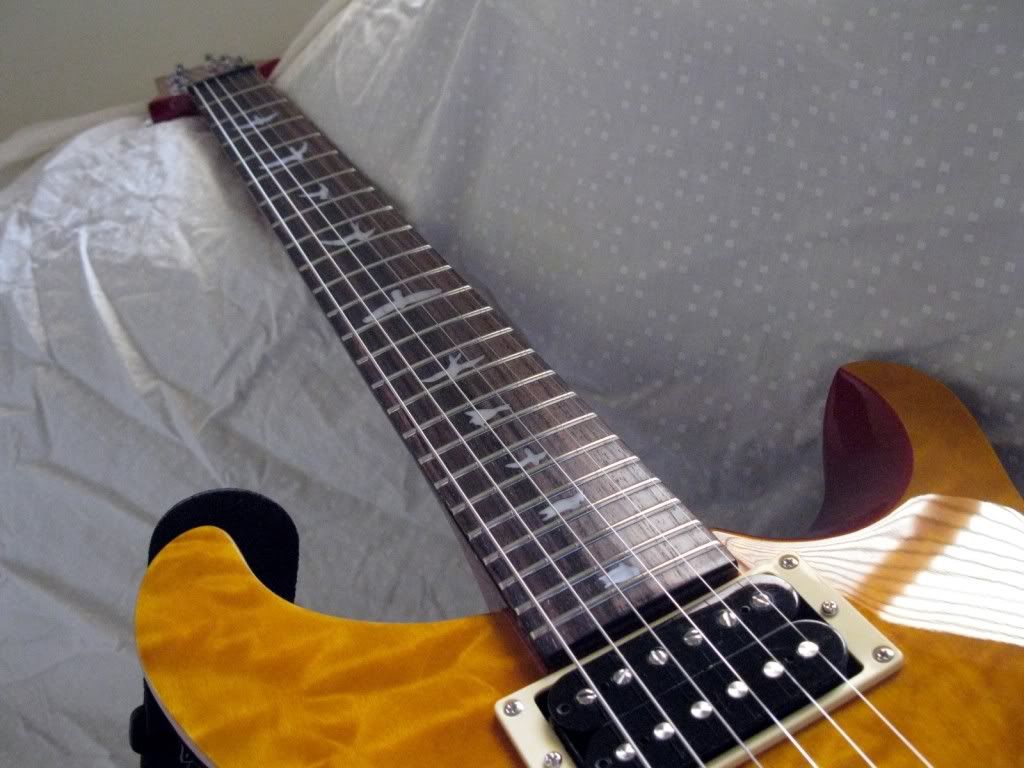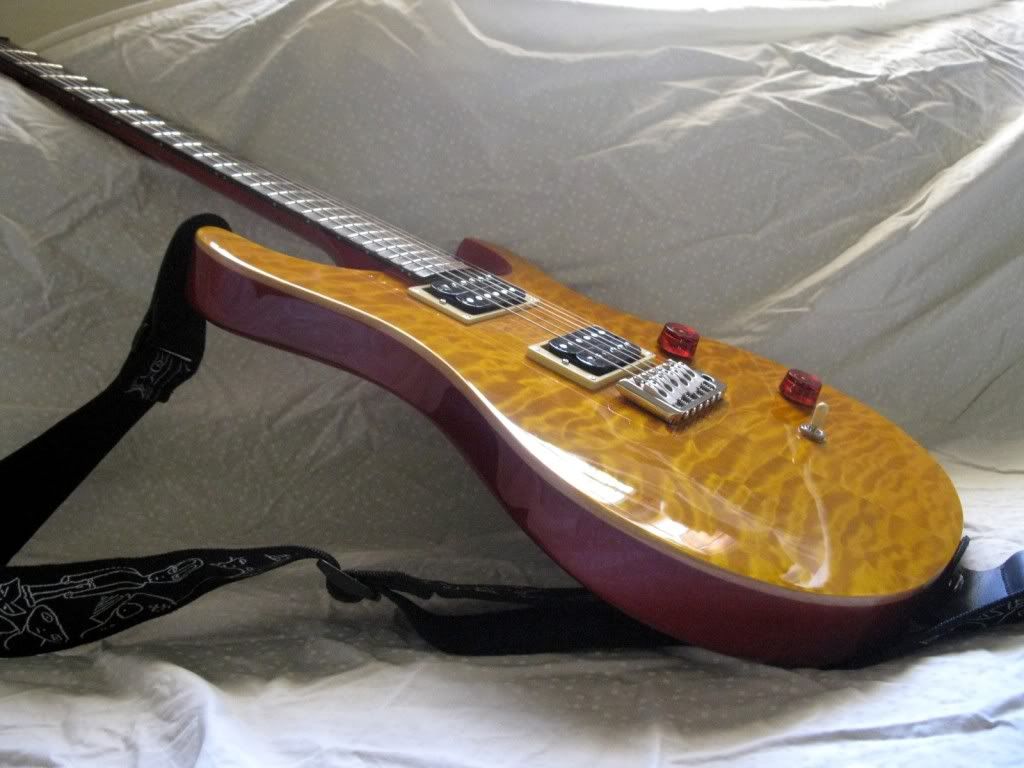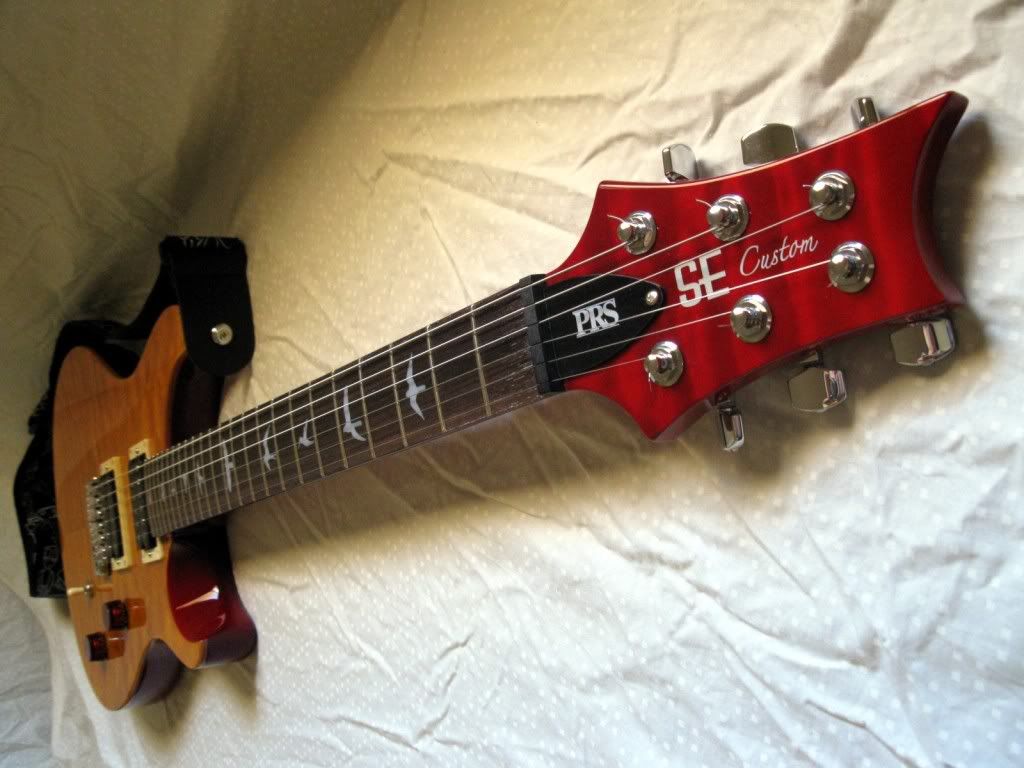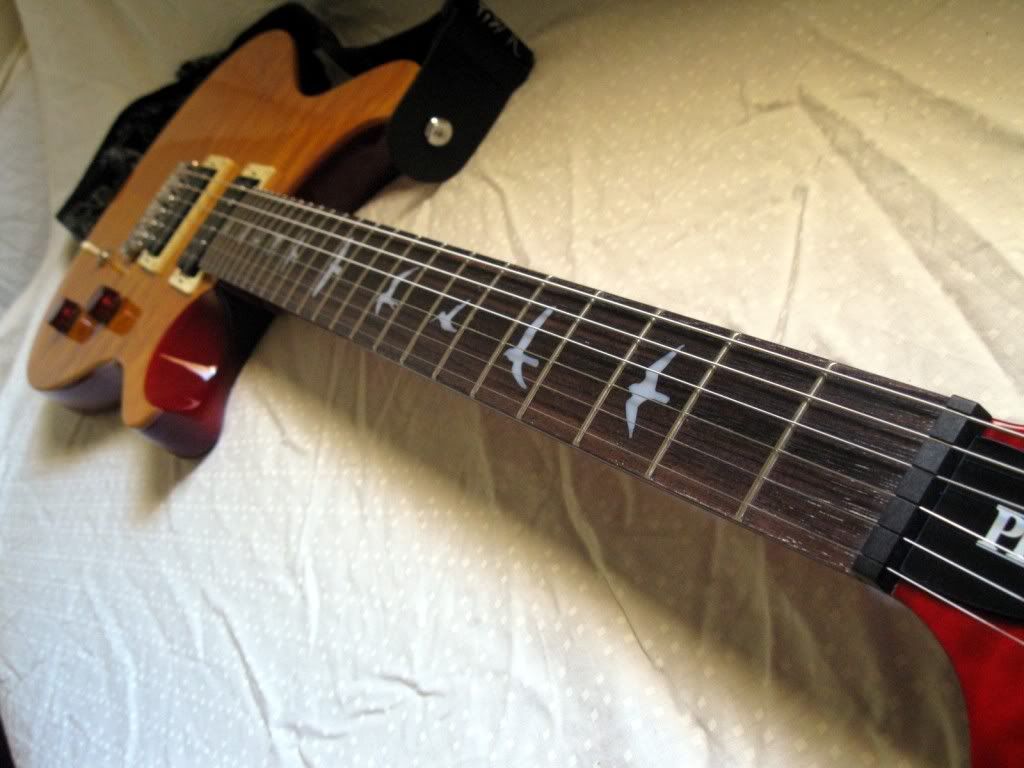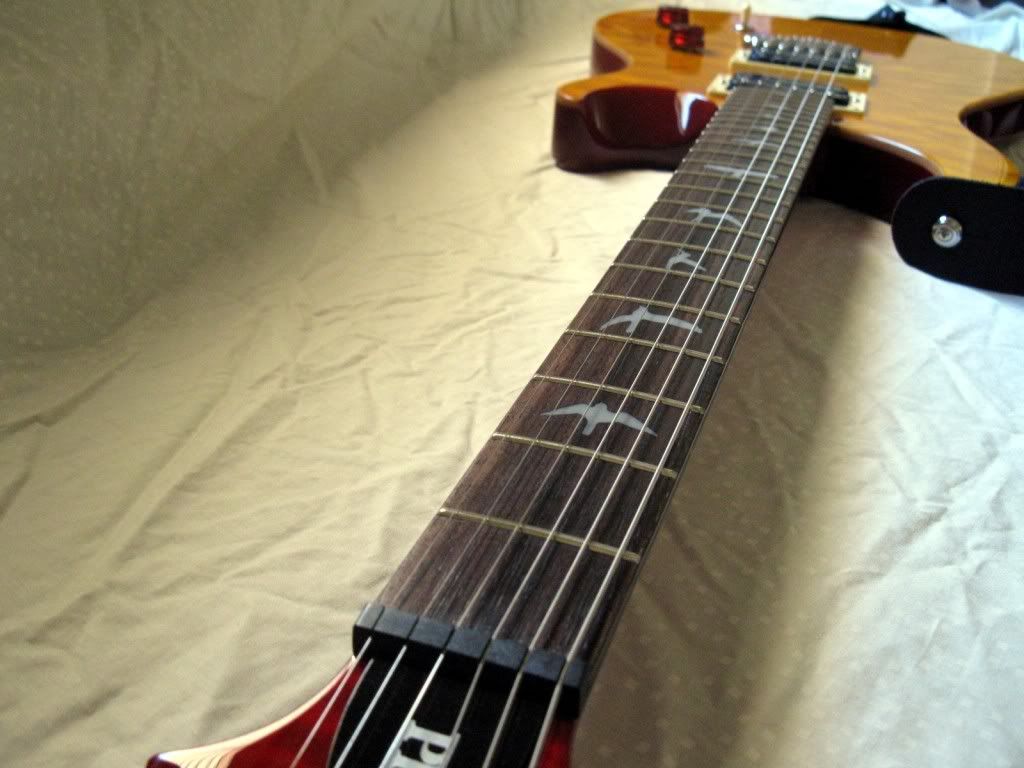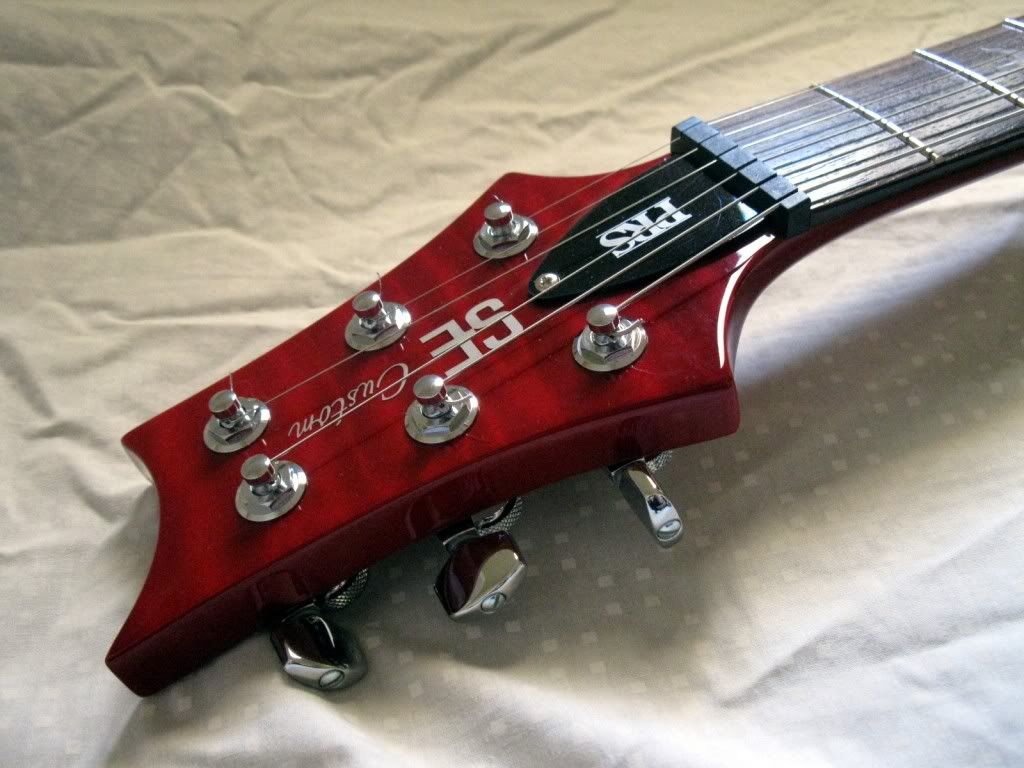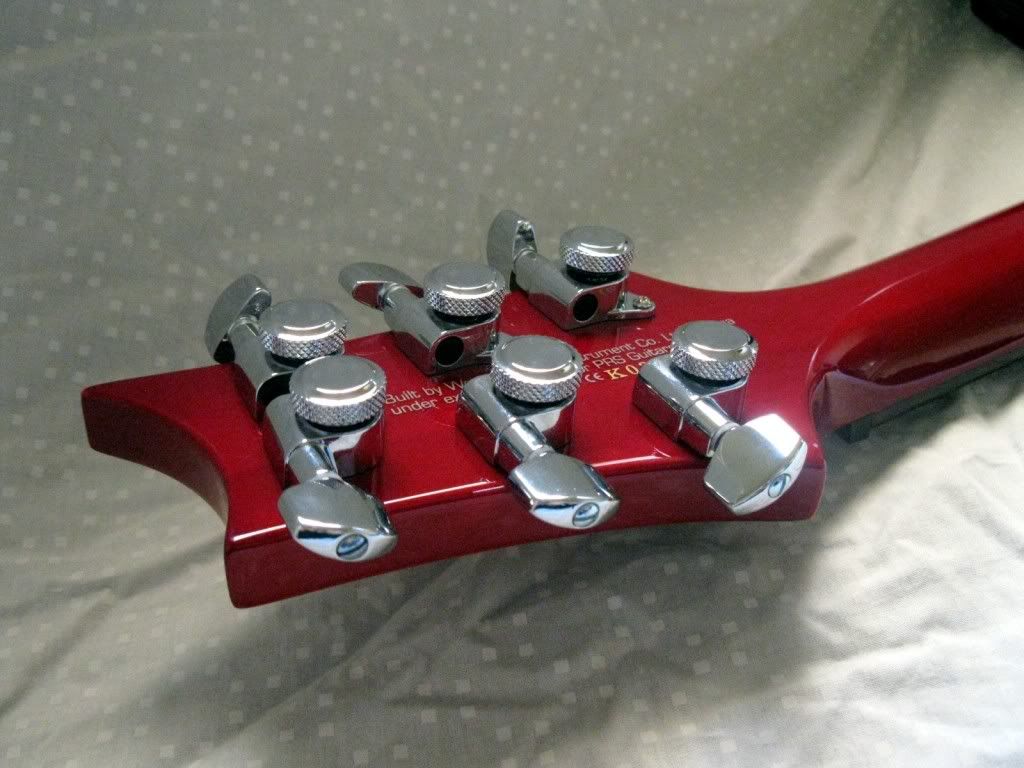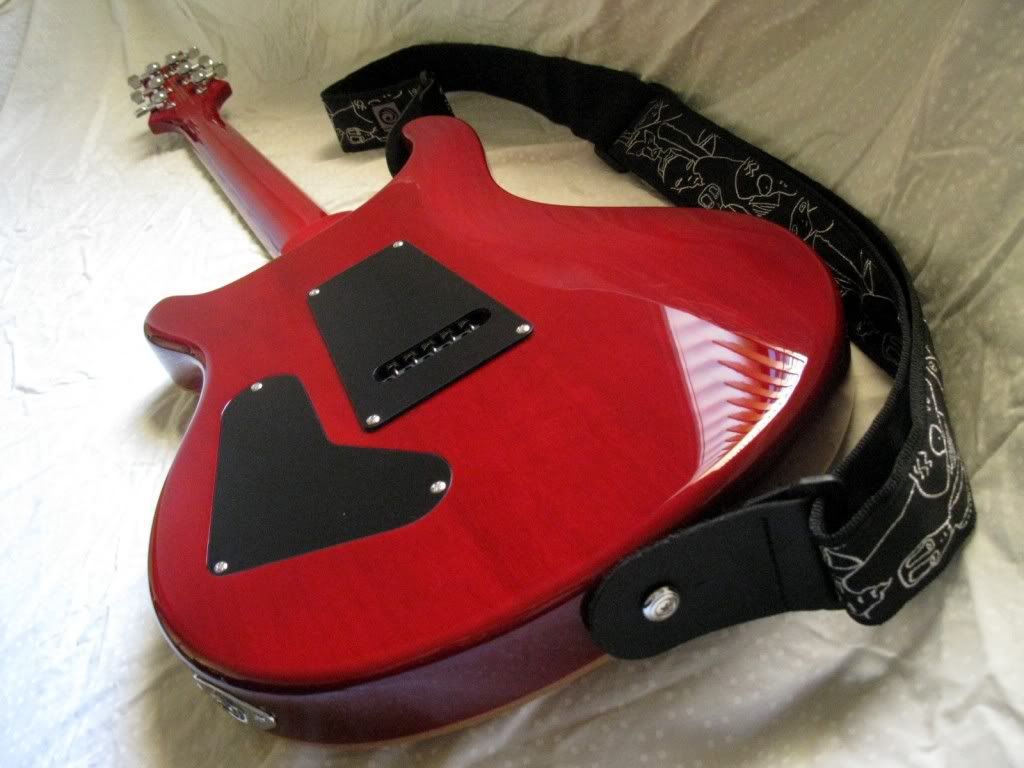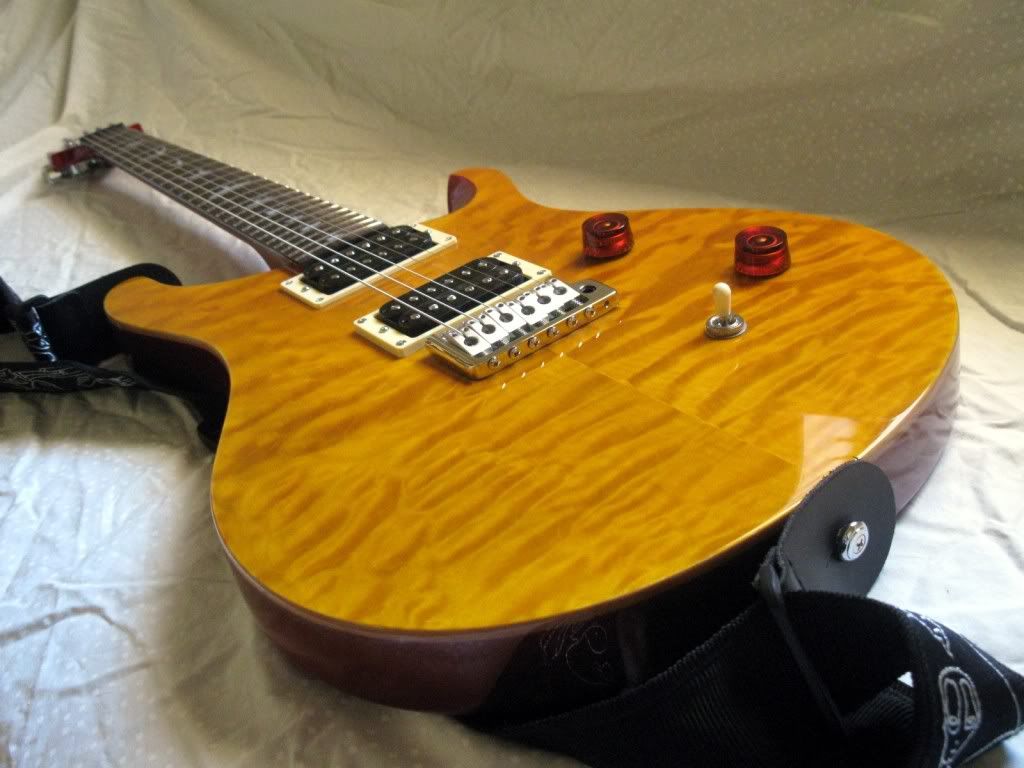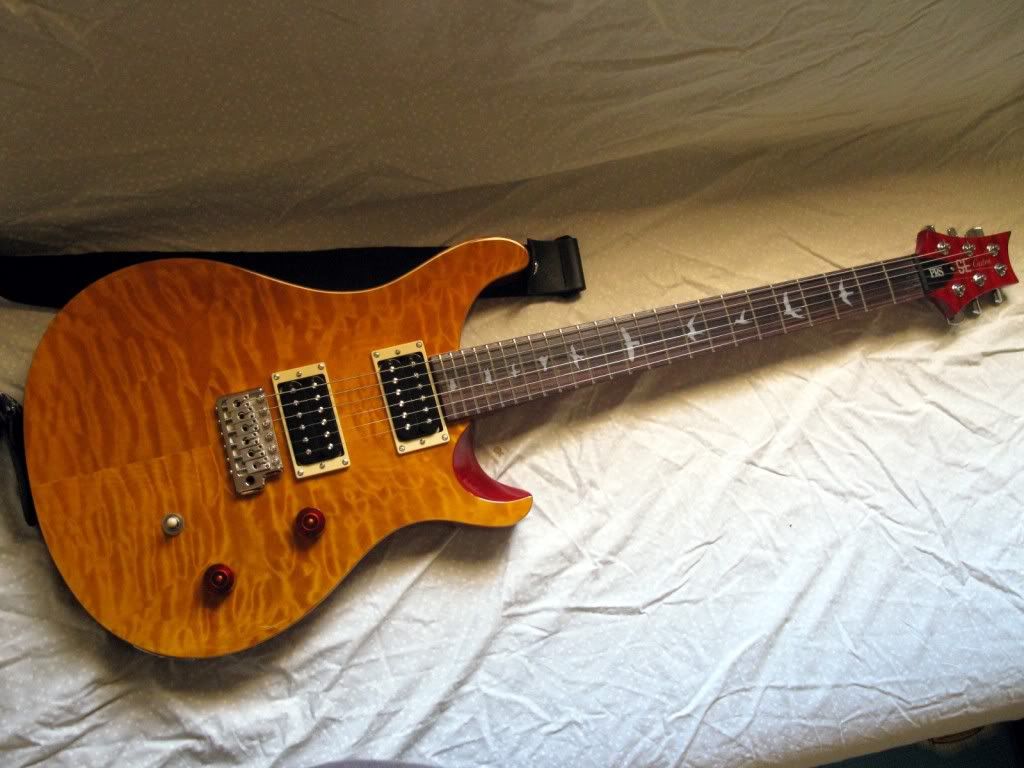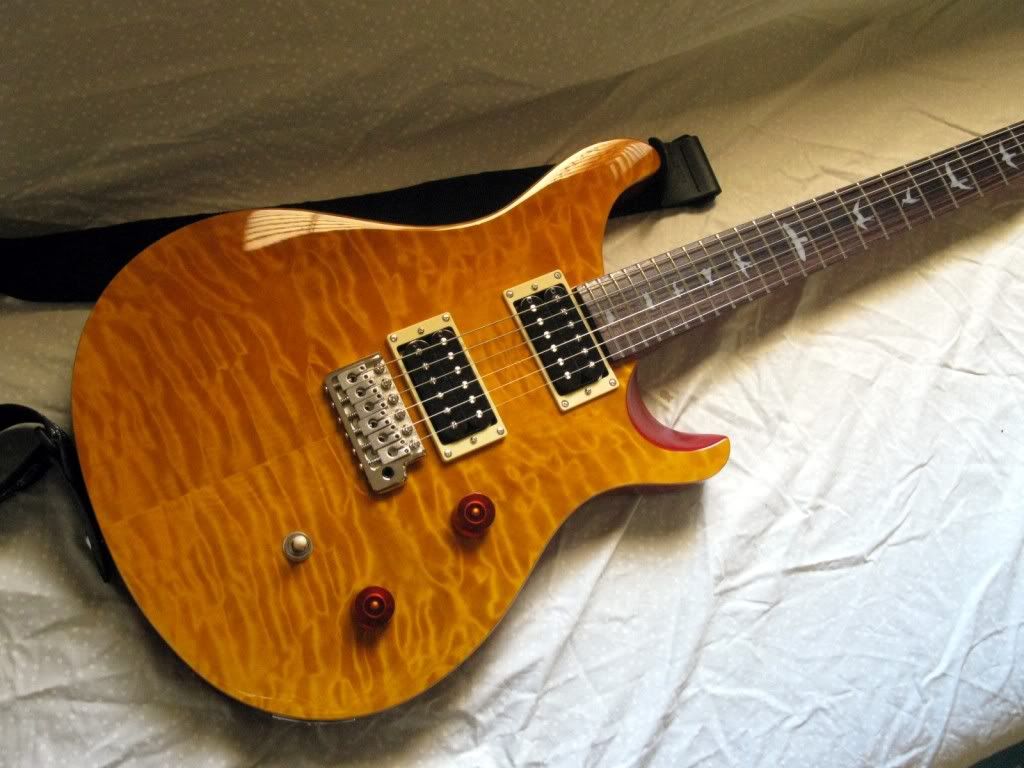 Here's my 3 PRS SE guitars together: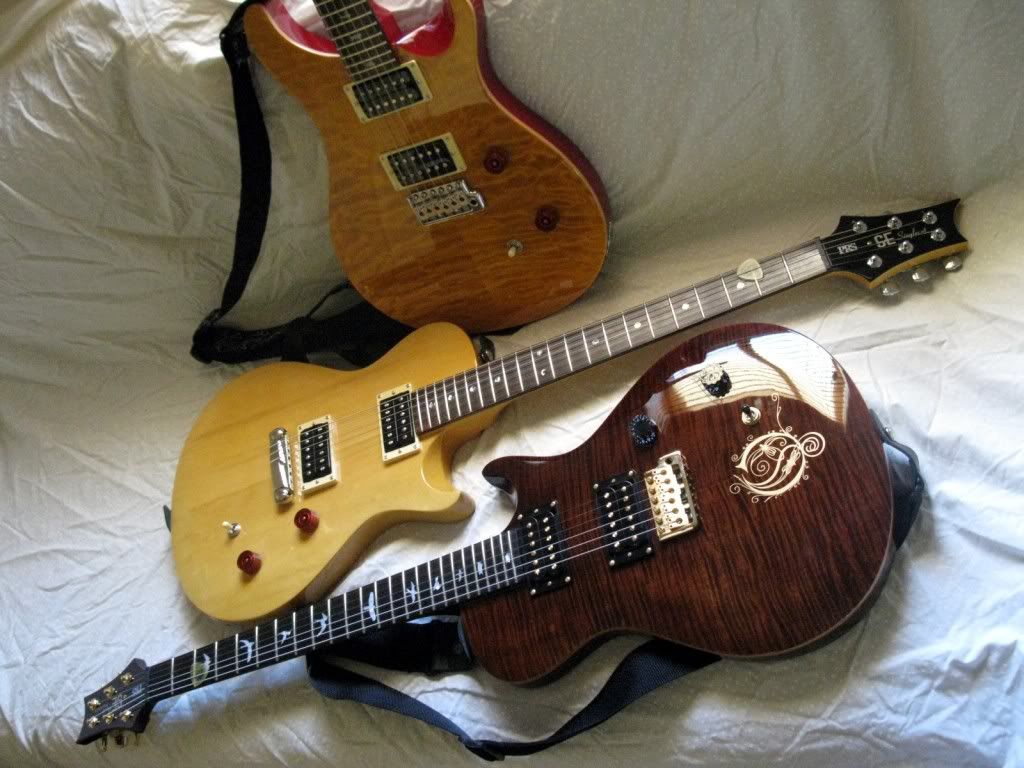 And here's my whole collection: