Here's Steve's new pedalboard. We just got back from Steve's rehearsal spot and he's very pleased.
Signal Path:
Guitar-RJM Buffer(brand new product)-splits to tuner and other side to Vol Pedal-Wah-Grace Compressor-Providence Anadime Chorus-Strymon Lex-Custom built interface(under the delays)-Amp IN (Bogner Ecstacy).
AMP Send-Interface-MXR Smart Gate-Benrod Wave Pedal-Strymon Blue Sky-Custom switcher box (3 outs)
1-dry-RJM Mixer
Switched Out-Hardwire Delay 1-returns in stereo the RJM Line Mixer
Switched Out 2- Hardwire Delay 2-Returns in stereo to RJM Mixer
RJM L/R-Bogner Amp(s) returns.
Hardwire delays are modified for KILLDRY.
These delays sound like a million bucks!! Very fat sounding.
Switcher functions are for Delay 1/2 In/Out, Bogner Amp channels and a Marshall channel switching capability in case a rental amp is used.
Dave Friedman/ Mark Day
Mark says Steve sounds amazing through this rig. What a great player!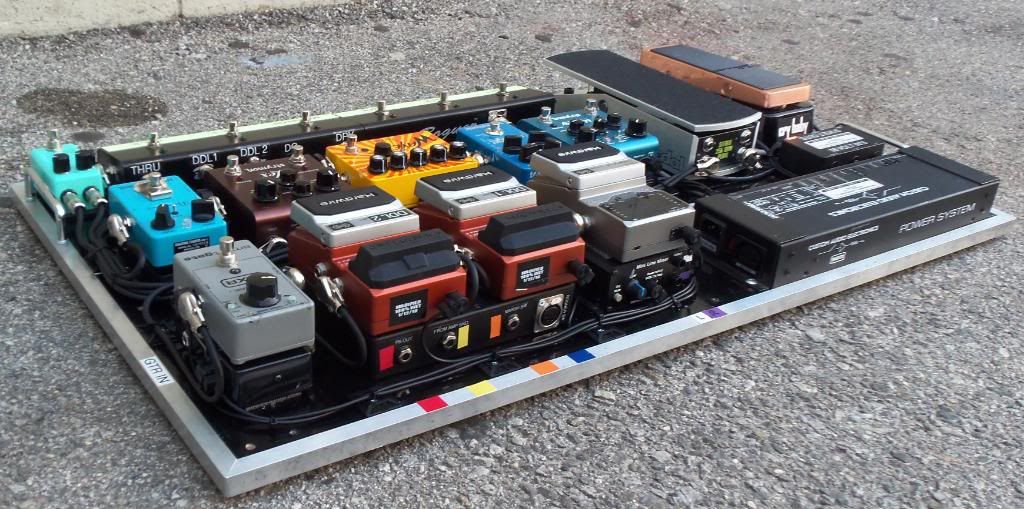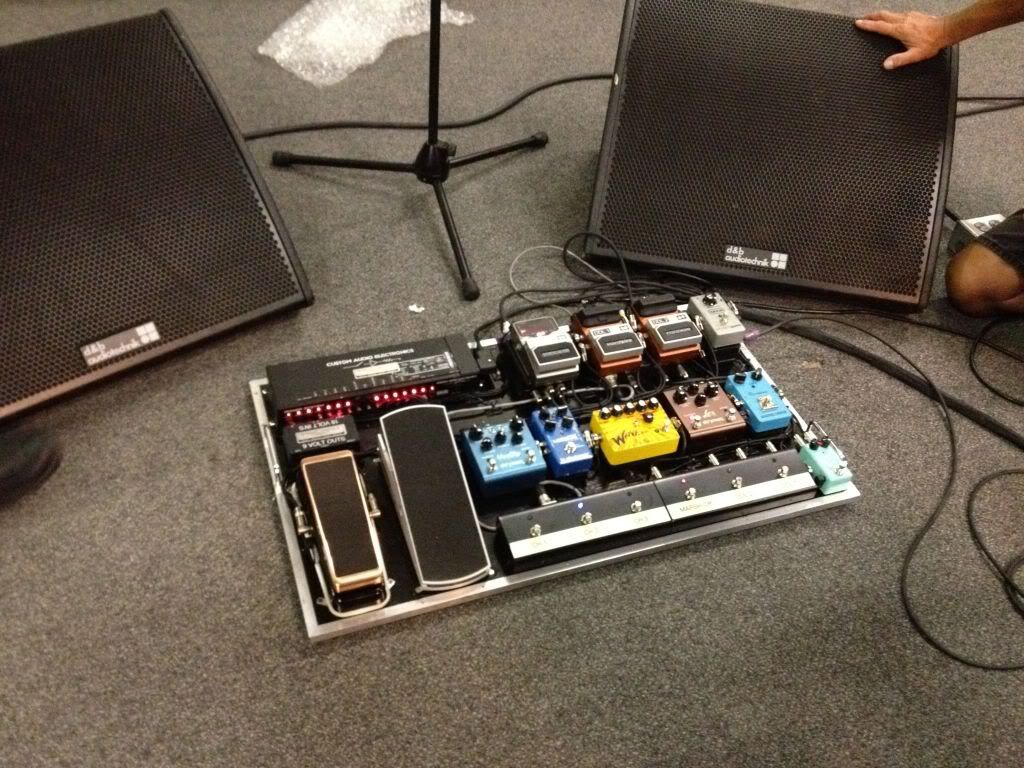 _________________
David Friedman/Rack Systems Ltd.
5419 Cleon Ave.
North Hollywood, Ca. 91601
818-209-4309
Racksystems@yahoo.com