Too good to be true?
Plywood construction (doesn't specify birch)
Slighter smaller than a Marshall 4x12, but 1/2" deeper
44 lbs unloaded so it'd be about 84 lbs loaded with 4 V30s for example
Made in China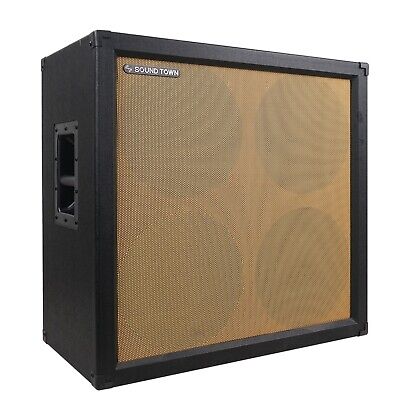 Sound Town 4x12" Empty Guitar Speaker Cabinet, Birch Plywood, Black Tolex, Wheat Cloth Grill, Compatible with Celestion/Eminence Speakers (GUC412BK-EC). The Sound Town GUC412BK-EC is a 4x12" empty guitar speaker cabinet.