I'm trying to figure out how the MIDI function on this amp works but the manual doesn't explain its functionality very well as it seems to have been poorly translated from German to English. Leaving me with more questions than answers.
Question 1:
How does the write/copy button work?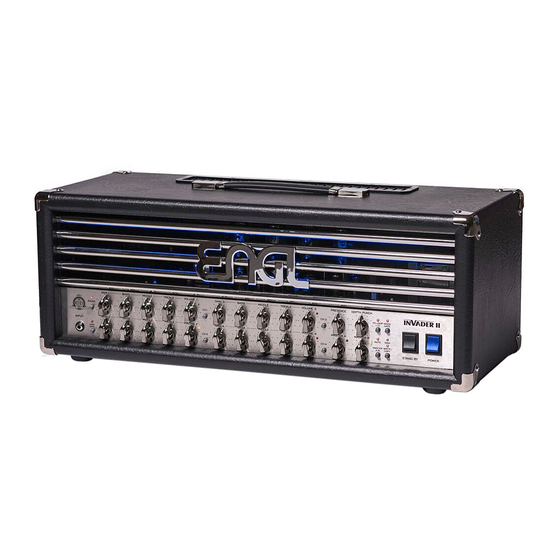 Engl INVADER II Manual Online: Write/Copy, Mute, Swm Led. MIDI or the Z-9. To learn how to do this, see section 36 and section 46, page 20 in the Rear Panel Features chapter. 34 Master A/B Switches back and forth between the Master A and Master B knobs. The LEDs next to the knobs light...
www.manualslib.com
My interpretation from the manual is that you can save a preset by adjusting the tone shaping buttons to get the desired sound, then holding down the write/copy button for 3 seconds to store it. The status LED flashed 3 times to confirm the settings are stored. That makes sense.
What doesn't make sense is when I try to store another preset on another channel, it keeps overwriting the previous preset. Making it absolutely useless.
How do I load previously saved presets? How does the copy function work? How can I select what presets I want to use and assign them to the amp's channels?
The manual condenses down the functionality of the write/copy button into a single dense, convoluted paragraph full of semi-broken English.
Question 2:
I'm using a Harley Benton FLX8 Pro loop switcher and MIDI controller to try and control the amp's channels. I've been trying to send MIDI commands.
The ENGL manual says that the parameters being used are call "MIDI Controller #x" (x referring to the parameter in question). The manual for the footswitch says I can sent up to two program change or continuous controller messages with every footswitch press. Which mode do I use? Program Change or Continuous Controller? There's no such thing as "MIDI Controller" in the FLX8 Pro's manual.
Question 3:
There's 14 different MIDI commands you can send to the Savage. How am I supposed to control them when the FXL8 pro can only send 2 MIDI messages per button press? I haven't been able to get the loop switcher to control a single MIDI parameter yet despite following the manual for the foot controller correctly. I don't understand what it is I'm doing wrong.
Pease help.