I don't post here much but I think you guys would appreciate this: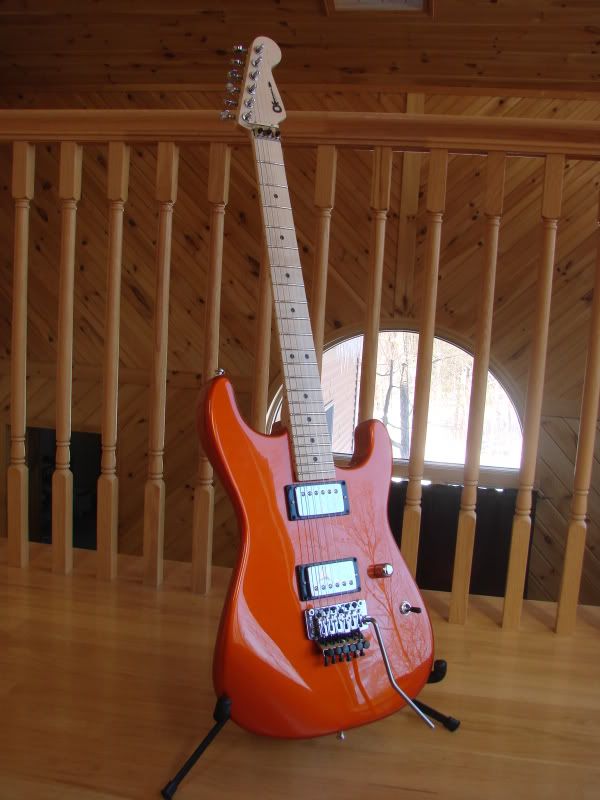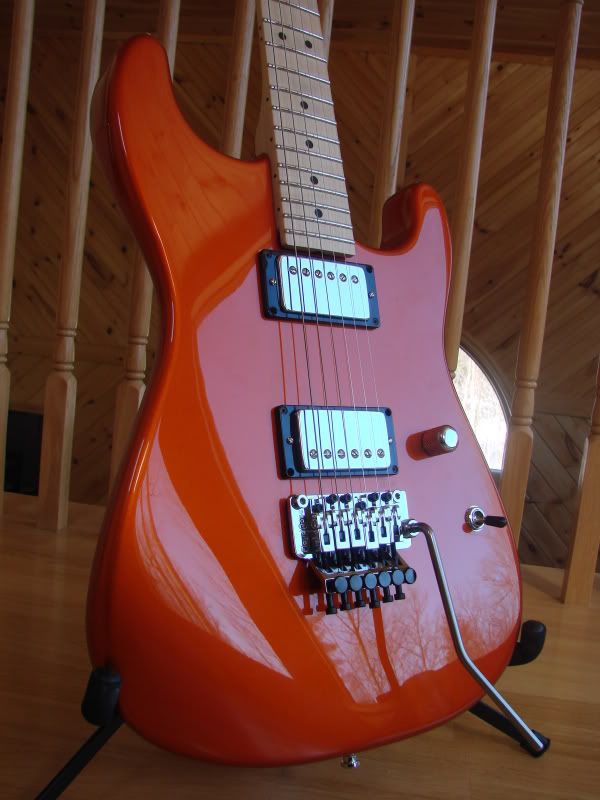 Here are the main parts:
USA Charvel San Dimas Candy Tangerine Body
USA Charvel Neck
Original Floyd Rose
Bare Knuckle Holy Divers (Calibrated Set, 4 Conductor
CTS Volume Pot (Push/Pull)
Switchcraft Jack and Pickup Selector
EVH D-Tuna
Tremol-no
Grover Locking Tuners
Couch Orange Seatbelt Strap (not pictured)
G&G Charvel Custom Shop Hardshell Case (not pictured)
I've played the guitar for about 10 minutes and it is fantastic. I suck so don't ask for clips (I also don't have decent recording gear). But from what I heard so far, the Holy Divers are amazing. They split really well too.
Erock503 (Eric) helped put this together for me. We sourced all the parts separately.