Post em up and why.
This thing has been my main for about two months; I had a low key jones for this for about four years, it's pretty much everything I wanted as far as specs go and when it showed it lived up to the hype I'd built up in my head. Adam D Caparison sig.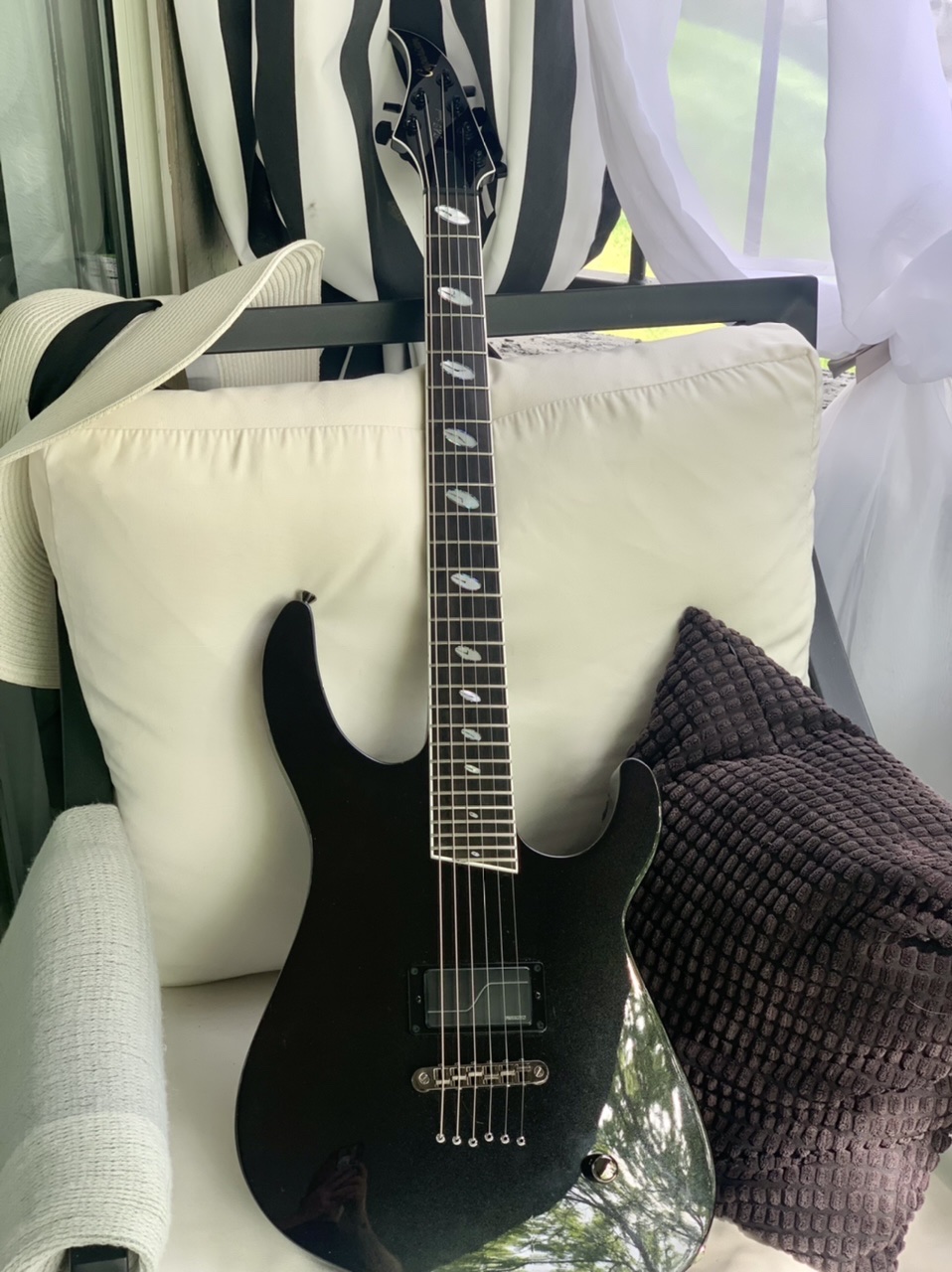 Neck is disgusting, sort of a cross between an ESP and a Jackson neck, SS tiny frets, one KSE Fishman pickup, push/pull on the knob for different voices.
This thing slays in drop C for the faster metal/doomy shit I play.
What you got?